What should I expect to pay for a hotel room near Busch Gardens?
If you're looking for a hotel in Williamsburg near Busch Gardens then you are in luck! There are 12 hotels in the area. On average these hotels cost $194/night, but this price varies based on time of year. During the peak season at Busch Gardens (September), you can expect prices of $158/night and during the low season (July), the average price is $155/night. Hotels near Busch Gardens are typically 128% higher than the average hotel in Williamsburg, which is $151.
Hotels near Busch Gardens
Holiday Inn Express Williamsbrg Busch Gardens Area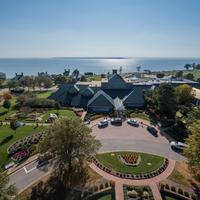 DoubleTree by Hilton Williamsburg
Courtyard by Marriott Williamsburg Busch Gardens Area
Bluegreen Parkside Williamsburg, Ascend Resort Collection
Parkside Resort By Kees Vacations
1 BR Kingsmill Resort Condo minutes to Colonial Williamsburg!
Stunning 2BR Kingsmill Condo in Williamsburg, VA
Deluxe Kingsmill 1 Bedroom condo on River Golf Course Ninth Hole
Luxurious Parkside Williamsburg Resort!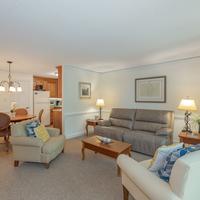 Premium Lakeview 1 Br In Kingsmill Resort-Very Clean-No Pets-Smoke Free
Luxurious 3 Bedroom Condo Sleeps 8!
Are there hotels available near Sandbridge Beach?
The average price of the 12 hotels near Sandbridge Beach is $240 per night. Since Sandbridge Beach is more popular during certain months of the year than others, the prices may vary depending on when you plan your trip. In a typical year, Sandbridge Beach is most popular during September and least popular during March. These are known as peak seasons and low seasons. The nightly rate for hotels near Sandbridge Beach during peak seasons is $261 and in low seasons is $110. Hotels near Sandbridge Beach are typically 118% higher than the average hotel in Virginia Beach, which is $203.
Hotels near Sandbridge Beach
Kaelees Kastle. 16th Great Season!cooler Than Obx But 2hrs Closer. Beautiful!!!
The Wave! Spacious 3 bedroom beach condo with beautiful ocean views!
Dunes #305, Surf's Up! - 3 Br Condo
Coastal View VI - 6 Br Home
Semi-Oceanfront , 5 Br Pet Friendly, Pool, Hot Tub, Ocean Views, Clean!!
Beautiful View, stay a while
Sunshine Daydream Oceanfront!
Dunes #206, Serenity - 3 Br Condo
Dunes #204, Katz Meow - 3 Br Condo
Dunes #408, Captains' Quarters - 3 Br Condo
Atlantic View Penthouse 415 - Oceanfront Getaway with Amazing Ocean Views!