Mykonos Vacation Rentals
Find the best deals on 1,488 vacation rentals in Mykonos
---
Top rentals in Mykonos
Find the perfect Mykonos vacation rental for your needs
Sofia's Bungalows Mykonos
View all deals
Madres Houses
View all deals
Mykonos Dream Villas
View all deals
Grand Villa with Private Pool
View all deals
Olive Mykonos Villas
View all deals
Mykonos Art Villas
View all deals
Mykonos Marina
View all deals
Meres Homes
View all deals
Villa Amarillo by The Pearls Collection
View all deals
Pasithea Villa Mykonos
View all deals
Unique Apartments
View all deals
Voula's Economy Studios
View all deals
Aegean Pearl Villa
View all deals
5private Villa With Pool And Infinity Sea View
View all deals
Anastasia's Visage
View all deals
Tagoo Sunset Studios Mykonos
View all deals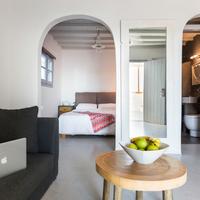 Villa Thea Collection Mykonos
View all deals
Mykonian Suite with Magnificient Views by GHH
View all deals
myMykonos Villa
View all deals
Sunset View Private Villa
View all deals
Mykonos 360 Gold Studios
View all deals
Cavo Mykonos apartments
View all deals
Starlight Luxury Studios
View all deals
Sweet Summer Suite, Mykonos
View all deals
Villa Corteza II by The Pearls Collection
View all deals
Villa Vasilis
View all deals
Agl Luxury Villas
View all deals
Sand Lily Mykonos
View all deals
Villa Orion Mykonos - Magnificent Sea View
View all deals
Seablue Villas
View all deals
Ak Apartments
View all deals
Villa Daisy By Mykonos Pearls
View all deals
Tatiana Prive Villa & Apartments
View all deals
Beautiful Villa At Panormos
View all deals
Blanco Rooms Mykonos
View all deals
Divers House Calypso Apartment. A Relaxed Atmosphere Philosophy
View all deals
Fully Renovated Apartment for 5 persons
View all deals
Local living at Mykonos windmills
View all deals
Myconian Brothers
View all deals
Mooi Skylight
View all deals
Dream Home
View all deals
Amazing House in the heart of Mikonos Town
View all deals
Anerousses Mykonian Traditional Houses
View all deals
Eternal Suites
View all deals
Stelios Village Mykonos Airport
View all deals
Alexandros Mykonos
View all deals
Plan-B Holidays
View all deals
Bellou Suites
View all deals
Il vento Mykonos
View all deals
Ac Village Christoulis
View all deals
Peter's Arhontiko
View all deals
Kouneni Apartments
View all deals
Mykonos Town Suites
View all deals
Lino Apartments
View all deals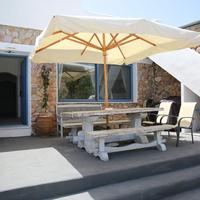 Odysseys House
View all deals
Megas Rooms
View all deals
Studio Ornos
View all deals
Mykonos Chora Apartments
View all deals
Filoxenia Apartments Mykonos
View all deals
Pelagos Studios
View all deals
Boho Suites
View all deals
Peter's Studio
View all deals
Madoupa Beach Apartments
View all deals
Casa Anna Suites
View all deals
Villa Kampani Sea View Villa In Mykonos Town
View all deals
Queen Boutique Suites
View all deals
Adikri Villas
View all deals
Casa Nostra Mykonos Retreat Accommodation
View all deals
Senses Villas
View all deals
Mykonos4Islands
View all deals
Pension Ageliki Kalogera
View all deals
Manos Studios
View all deals
Villa Ostraco, Beachfront House 50m from the beach
View all deals
Black Cactus
View all deals
Irene's Residence
View all deals
Villa Adonis
View all deals
Aletro Cottage Houses
View all deals
Bella Alba
View all deals
---
When to book a vacation apartment in Mykonos
Check out the tips below to find the best deal on a Mykonos vacation rental property
| | |
| --- | --- |
| Low Season | April |
| High Season | January |
cheapest month to stay
63%
expected price decrease
most expensive time to stay
52%
expected price increase
| | |
| --- | --- |
| Highest day of week | Friday |
| Cheapest day of week | Thursday |
av. price over the last two weeks
Average price (weeknight)
$420
av. price over the last two weeks
av. price over the last two weeks
Average price (weekend night)
$414
av. price over the last two weeks
---
Cheapest vacation rentals in Mykonos
Our lowest priced vacation apartments and property rentals for a cheaper way to stay in Mykonos
Tatiana Prive Villa & Apartments
Casa Nostra Mykonos Retreat Accommodation
---
Mykonos vacation apartments & rental properties FAQ
How long do people typically book vacation apartments for in Mykonos?
The average length of a vacation rental booking in Mykonos is 3 nights.
How much does a vacation rental apartment in Mykonos cost?
$349 per night is the approximate cost of an average vacation apartment rental in Mykonos.
When is the best time to book a vacation rental in Mykonos?
April is typically when Mykonos vacation apartment and rental property prices are at their lowest, with prices around 63% lower than the Mykonos peak season.
---
momondo's favorite rental properties
Learn more about these user-preferred vacation homes in Mykonos, Greece
---
Get the latest Mykonos flight insights
Find the best time to travel, cheapest fares and most popular airlines.
Find flights to Mykonos
Start planning your trip today
Get an overview of the top hotels in the most popular neighborhoods of Mykonos
Find hotels in Mykonos
Top car rentals in Mykonos
Experience Mykonos from behind the wheel! Learn more about the best car rental deals here
Find cars in Mykonos
---
People interested in Mykonos also looked at
Not set on Mykonos? Search the best deals on vacation rentals in these destinations