Thera Vacation Rentals
Find the best deals on 359 vacation rentals in Thera
---
Top rentals in Thera
Find the perfect Thera vacation rental for your needs
Aqua Luxury Suites
View all deals
Markakis Studios Fira
View all deals
Andronis Honeymoon
View all deals
Vallas Apartments & Villas
View all deals
The Cliff Santorini - Adults Only
View all deals
Studio Apartment Perivolos
View all deals
Mandilaria Studios
View all deals
Moonlight Apartments
View all deals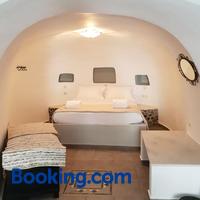 Cave House Martrona
View all deals
Cori Rigas Suites
View all deals
Katefiani Villas
View all deals
Nectarios Villa - Studios & Suites
View all deals
Ilioperato Traditional Apartments
View all deals
Halaris Studios
View all deals
Dimitris Villa
View all deals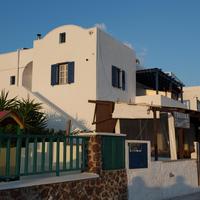 Stelios Rooms
View all deals
Thalia Apartments
View all deals
Naftilos Houses
View all deals
Golden Grey Goose
View all deals
Kapetanios Studios
View all deals
Afoura Houses By K&k
View all deals
Altemar Suites
View all deals
Downtown Fira Santorini
View all deals
White Side Suites
View all deals
Fira home 1
View all deals
Anima Residence by K&K
View all deals
Amoudi Villas
View all deals
Scorpios Beach Hotel Apartments & Studios
View all deals
Alexander's Suites
View all deals
Agnadema Apartments
View all deals
Galaxy Suites & Villas
View all deals
Rhapsody Apartments
View all deals
Golden East Hotel
View all deals
Prekas Apartments
View all deals
Studio Maria Kafouros
View all deals
Anthonas Apartments
View all deals
Kafieris View
View all deals
Georgia Studios
View all deals
Theodora Suites - Adults Only
View all deals
Voreina Gallery Suites
View all deals
Ancient Thera Studios
View all deals
Blue Dolphins Apartments & Suites
View all deals
Marina's Studios
View all deals
Erato Apartments
View all deals
Windmill Villas
View all deals
Maryloujohn Villas
View all deals
Noni's Apartments
View all deals
Kalypso Houses
View all deals
Lucia Villas
View all deals
Revelis Villa & Canava
View all deals
Oia Captain's Villa
View all deals
@Home by The Sea
View all deals
Santorini Paradise
View all deals
Marousi Rooms
View all deals
Kastro Oia Houses
View all deals
Andreas Studio
View all deals
Kamini Santorini Luxury Villas
View all deals
Monolithia
View all deals
Asma Suites
View all deals
Impressive One
View all deals
Dagris Villa Studios
View all deals
Zatrikion Villas Santorini
View all deals
Altea Apartments
View all deals
Fira Deep Blue Suite
View all deals
Trieris Villa & Suites
View all deals
The Ivory Suite
View all deals
Pyrgos Terrace House
View all deals
Heaven on Earth Private Villa
View all deals
Dantelo Luxury Residences
View all deals
Ikia Kriton
View all deals
Sweet Dreams Rooms
View all deals
Spilies by Thireas
View all deals
Nefeli Traditional Cave House
View all deals
Nostalgia Villa
View all deals
Nafsika Estate
View all deals
Island View
View all deals
Burned Rock Suites
View all deals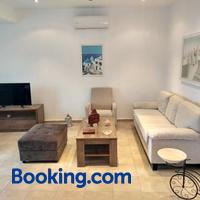 Aroma Cavas
View all deals
Olive Cave Houses
View all deals
Boutique 88 Fira
View all deals
Santorini Caves
View all deals
Santorini Soul Villas
View all deals
Villa Dusk and Dawn in Fira
View all deals
Zafira Residence with private pool
View all deals
Alluvial Santorini Suites
View all deals
Old Castle Oia - Adults Only
View all deals
Excellent Cycladic Suite Santorini
View all deals
Harmony Suites
View all deals
Mirinda Villa
View all deals
---
When to book a vacation apartment in Thera
Check out the tips below to find the best deal on a Thera vacation rental property
| | |
| --- | --- |
| Low Season | February |
| High Season | January |
cheapest month to stay
53%
expected price decrease
most expensive time to stay
37%
expected price increase
| | |
| --- | --- |
| Highest day of week | Tuesday |
| Cheapest day of week | Saturday |
av. price over the last two weeks
Average price (weeknight)
$173
av. price over the last two weeks
av. price over the last two weeks
Average price (weekend night)
$130
av. price over the last two weeks
---
Cheapest vacation rentals in Thera
Our lowest priced vacation apartments and property rentals for a cheaper way to stay in Thera
Old Castle Oia - Adults Only
---
Thera vacation apartments & rental properties FAQ
How long do people typically book vacation apartments for in Thera?
The average length of a vacation rental booking in Thera is 3 nights.
How much does a vacation rental apartment in Thera cost?
The price of a vacation apartment in Thera depends on the number of guests, locations and required amenities - for a standard apartment in Thera you can expect to pay around $166 per night.
When is the best time to book a vacation rental in Thera?
February is typically when Thera vacation apartment and rental property prices are at their lowest, with prices around 53% lower than the Thera peak season.
---
momondo's favorite rental properties
Learn more about these user-preferred vacation homes in Thera, Greece
---
Start planning your trip to Thera
Top car rentals in Thera
Experience Thera from behind the wheel! Learn more about the best car rental deals here
---
People interested in Thera also looked at
Not set on Thera? Search the best deals on vacation rentals in these destinations