How much are hotels near Wisp Mountain?
Hotels near Wisp Mountain are typically 25% less expensive than the average hotel in McHenry, which is $299.
Hotels near Wisp Mountain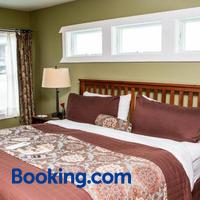 Deep Creek Village 2 Bedroom Townhome #44
Deep Creek Village 3 Bedroom Townhome #29
Villages of the Wisp Winding Way 2 Bedroom Townhome #34
Lake Access Townhouse #12 W/Gas Fireplace, Electric Grill, & Community Tennis!
Ski In/Ski Out Townhouse #01 W/Lake Access, Hot Tub, & Wood Fireplace!
Ski Harbor 4 Bedroom Townhome #16
5 Minutes to Wisp, Activities & Restaurants at Deep Creek!
Firefly Cove 4 Bedroom House
Villages of the Wisp Lakeview Court 2 Bedroom Townhome #13