Krakow Vacation Rentals
Find the best deals on 3,021 vacation rentals in Krakow
---
Top rentals in Krakow
Find the perfect Krakow vacation rental for your needs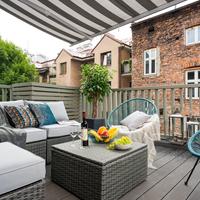 Privilege Suites
View all deals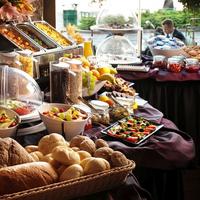 Antique Apartments Old Town
View all deals
Venetian House Market Square Aparthotel
View all deals
Apartamenty Sun & Snow Olimp Apartments
View all deals
The Spiski Palace
View all deals
Tutti Frutti Apartments
View all deals
Ok Apartments Old Town
View all deals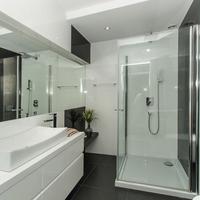 Exclusive Aparthotel
View all deals
Relaks Apartamenty
View all deals
Leo Apartments Old Town
View all deals
Aparthotel Florianska 24
View all deals
Filin Apartment
View all deals
Apartamenty Bracka 6
View all deals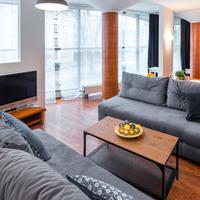 Aparthotel Kings Road
View all deals
Stylish Apartment Jewish Quarter
View all deals
Belle Epoque Residence
View all deals
Emaus Apartments
View all deals
Stradonia Serviced Apartments
View all deals
Domino Kazimierz Apartment
View all deals
Luxury Apartments Old Town Topolowa
View all deals
Stylish Apartments In The Heart Of Cracow - 2
View all deals
Peregrinus Rooms & Apartments
View all deals
Central Palace
View all deals
Krakow City Apartments
View all deals
Old Town Apartments Krakow
View all deals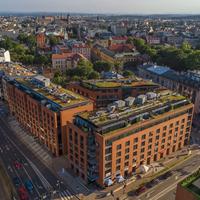 Turnau City Aparthotel
View all deals
Home in Krakow Silvio's Apartments
View all deals
Bracka Garden Apartments
View all deals
Arianska Residence
View all deals
Domino Apartments
View all deals
Apartamenty Pod Wawelem
View all deals
Cracow Stay Apartments
View all deals
Cracow Rentals Starowislna 36 Vintage Studio
View all deals
Lux DoubleRoom - Fox Apartments - Old City Krakow ul Zamenhofa
View all deals
Station Apartments Katowa 11
View all deals
Old Cracow Apartments
View all deals
Wielopole 17 Apartments
View all deals
Apartamenty Bosacka Wawelofts
View all deals
Orchid Apartment near Wawel Castle
View all deals
Angels Apartments Krakow Old Town
View all deals
Welcome Apartments - Old Town
View all deals
Bright, Spacious Apartment On Wolnica Plaza In The Heart Of The Kazimierz
View all deals
Chodkiewicza 10 (B) - cozy studio by Homeprime
View all deals
Best place to Be-Old Town 15
View all deals
Friendly Apartments - Primavera
View all deals
Guest House Pause
View all deals
Jagiellonian I Apartment By The Main Market Square
View all deals
Gold Apartment
View all deals
Apartamenty Rudi
View all deals
Luxury Apartment Old Town Bosacka
View all deals
Dream Apartment 1 Rz 3a
View all deals
Krakow B&B
View all deals
Green River Apartment
View all deals
Retro Rooms in Cracow City Centre
View all deals
Bajeczna Apartment In Krakow
View all deals
Novum House Tomasza
View all deals
Apartament Marylin
View all deals
Too-good Apartments
View all deals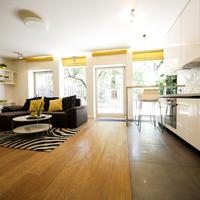 Friendhouse Apartments
View all deals
Sodispar Szpitalna Old Town Apartments
View all deals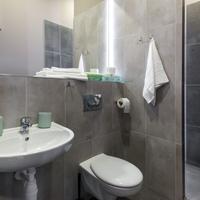 Happy Tower
View all deals
Libro Rooms
View all deals
Pergamin Old Town Apartments
View all deals
Noble Apartment & Sauna Zone
View all deals
Dwór w Boleniu
View all deals
A&J Kryspinów
View all deals
Barbican House Apartments
View all deals
Mikolajska 5 Apartments
View all deals
Princess Apartments
View all deals
Antique Apartments - Plac Szczepanski
View all deals
Fresh Apartments
View all deals
City Center Rooms And Apartments
View all deals
Avesa Luxury Apartments by Wawel Castle
View all deals
Bielany Loft Apartment
View all deals
Quiet & Cosy Apt in the Heart of Old Cracow
View all deals
Krupnicza Premium Apartments
View all deals
Maryacki Apartment
View all deals
Aparthotel Krakowliving
View all deals
Sodispar Poselska Old Town Apartments
View all deals
Flowers Apartments Dluga 18-19
View all deals
Feniks fragola Apartments
View all deals
Venice Lagoon in heart of Kraków
View all deals
Melissa Apartments
View all deals
Premium Apartments
View all deals
Miodowa 19 By Loft Affair
View all deals
A Cozy Apartment In The Historic Center
View all deals
Enamel Apartments
View all deals
Heaven Boutique Apartment
View all deals
Apartments Garden Residence by Renters
View all deals
Apartments Sobieski&Soplica
View all deals
---
When to book a vacation apartment in Krakow
Check out the tips below to find the best deal on a Krakow vacation rental property
| | |
| --- | --- |
| Low Season | January |
| High Season | June |
cheapest month to stay
30%
expected price decrease
most expensive time to stay
38%
expected price increase
| | |
| --- | --- |
| Highest day of week | Saturday |
| Cheapest day of week | Monday |
av. price over the last two weeks
Average price (weeknight)
$72
av. price over the last two weeks
av. price over the last two weeks
Average price (weekend night)
$79
av. price over the last two weeks
---
Cheapest vacation rentals in Krakow
Our lowest priced vacation apartments and property rentals for a cheaper way to stay in Krakow
Retro Rooms in Cracow City Centre
---
Krakow vacation apartments & rental properties FAQ
How long do people typically book vacation apartments for in Krakow?
The average length of a vacation rental booking in Krakow is 4 nights.
How much does a vacation rental apartment in Krakow cost?
The price of a vacation apartment in Krakow depends on the number of guests, locations and required amenities - for a standard apartment in Krakow you can expect to pay around $62 per night.
When is the best time to book a vacation rental in Krakow?
Krakow vacation rentals are at their cheapest in January. Rental prices can be around 30% lower per night than in the high season.
What's the best area of Krakow to book a vacation rental in?
Stare Miasto and Grzegórzki are classic choices for vacation rentals in Krakow. Recently, many users have found good rental properties in Krowodrza too.
---
momondo's favorite rental properties
Learn more about these user-preferred vacation homes in Krakow, Poland
---
Start planning your trip to Krakow
---
People interested in Krakow also looked at
Not set on Krakow? Search the best deals on vacation rentals in these destinations