Are there hotels available near Black Mountain?
If you're looking for a hotel in Jackson near Black Mountain then you are in luck. momondo recommends 12 hotels near Black Mountain and on average, area hotels cost $341/night. This price may vary based on season. Hotels near Black Mountain are typically 55% more expensive than the average hotel in Jackson, which is $151.
Hotels near Black Mountain
One Day Blocked Between Stays For Disinfecting. Mtn View, Hike, Shop, Pets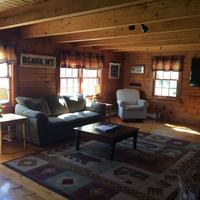 Large Log Cabin Overlooking Black Mountain - Storyland Minutes Away
Windy Hill Bed & Breakfast
Spacious 5 Bd Home on Black Mtn, amazing Mtn Views and next to Whitney's Inn
Mid Century Modern Black Mountain Chalet; Stunning Views/ Fire Pit/ Hot Tub
Large Comfortable Farm House-Close To Jax Falls, Black Mtn, North Conway
Jackson Home On Black Mtn, Stunning Foliage Views, Super Unique, Cozy, Fun!
Brand New 3br Black Mtn Trail Side W/ Mtn View! Ac, Deck W/ Grill, Wifi!
Ski in Ski out Black Mountain Luxury Townhome
Large Ski-In/Out Black Mountain Abode W/Fireplace!
Beautiful 4 Bed Jackson Vacation Home Near Black Mountain