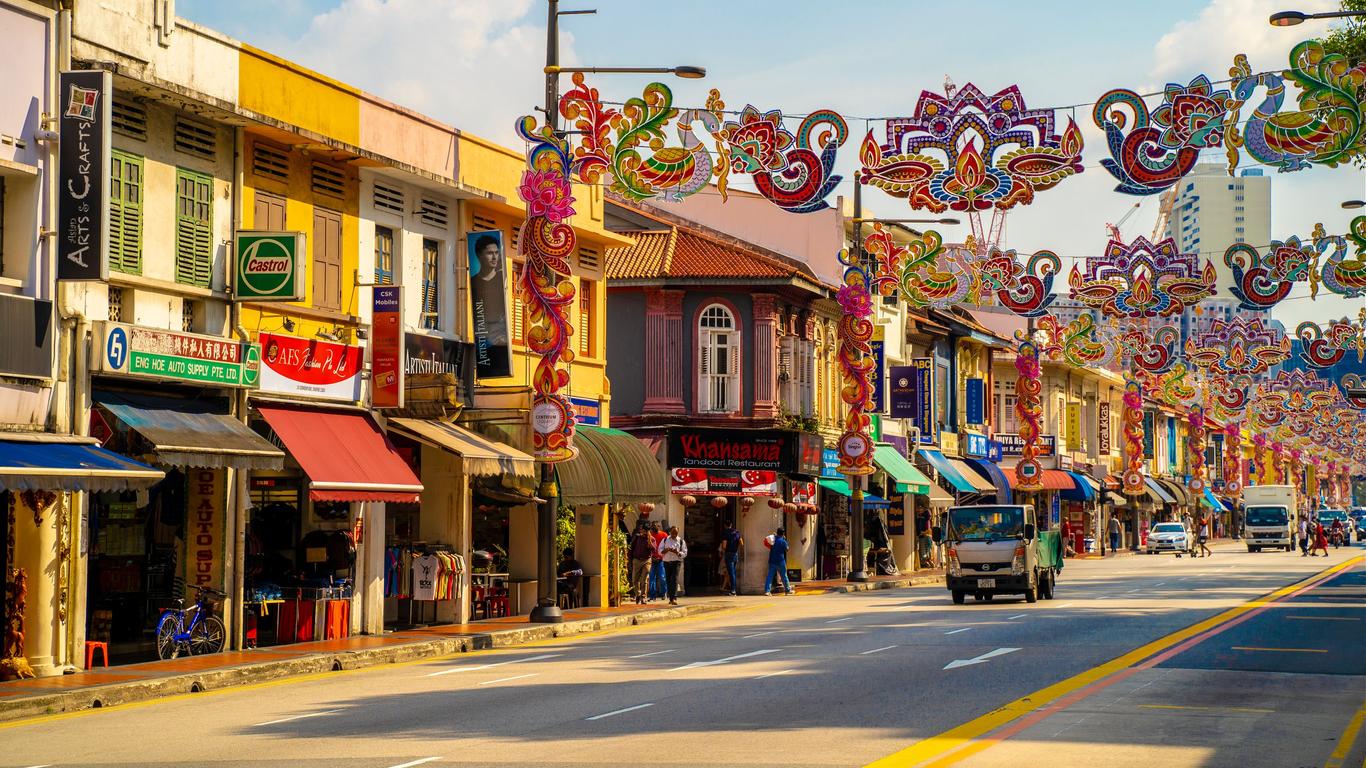 Find info about flight duration, direct flights, and airports for your flight from Honolulu to Singapore
| | | |
| --- | --- | --- |
| Best Price Found | $903 | The best flight deal from Honolulu to Singapore found on momondo in the last 72 hours is $903 |
| Fastest flight time | 20h 30m | The fastest flight from Honolulu to Singapore takes 20h 30m |
| Direct flights | None | There are no direct flights from Honolulu to Singapore. Popular non-direct route for this connection is Honolulu Airport - Singapore Changi Airport. |
| Airports in Singapore | 2 airports | There are 2 airports near Singapore: Singapore Seletar (XSP), Singapore Changi (SIN) |
---
Look no further. We've gone through all the searches for this route on momondo so you have the important information and insights to find the cheapest flight ticket for your trip
What is the cheapest month to fly from Honolulu to Singapore?
September
The cheapest time of year to fly to Singapore from Honolulu is September. Most expensive is August
What is the cheapest day to depart Honolulu for Singapore?
Monday
The cheapest day of the week is typically Monday. The most expensive is typically Wednesday
When is the cheapest time to fly from Honolulu to Singapore?
at noon
Honolulu to Singapore flights are approximately 30% more expensive in the evening than at noon
What is the cheapest airline that flies to Singapore from Honolulu?
Scoot
Air China, China Airlines, and China Eastern are the most popular carriers operating from Honolulu to Singapore
What is the cheapest Honolulu to Singapore flight route?
Honolulu - Singapore Changi
Fly from Honolulu to Singapore Changi for the best Honolulu - Singapore flight prices
How far in advance should you book Honolulu to Singapore flights?
42 days before
The cheapest time to buy a flight from Honolulu to Singapore is approximately 42 days to departure
---
Below you can see the best fares for your round-trip flight route over the next three months. All fares were found on momondo this week. Browse the quickest and cheapest flights from Honolulu to Singapore by changing tabs
---
If you're looking for one-way flights from Honolulu to Singapore, view some of our deals below provided by Air China
---
Compare and see reviews for airlines that fly from Honolulu to Singapore with momondo
Airline
Free Cancellation
Price
China Eastern
Reviews
Pros: Standard flight
Cons: My connecting flights were terrible. I was kept at the airport on a layover to another city and they wouldn't let me board because they said my passport number was entered wrong on the reservation. This made no sense as I had gotten off another flight on my way back home. No one at the airport in Shanghai was helpful and it was really frustrating to think that I would be stuck in China. I was finally able to track down a international supervisor who was able to print out my boarding passes and let me board my flight. Unfortunately, another family with small kids were dealing with the same issue as me only their flight was leaving in 30 mins. I hope they were able to make their flight.
Scoot
Reviews
Cons: I could not cancel my flight. There is option to cancel only first 24h, then you have to call them and that doesn't work.
China Airlines
Reviews
Pros: Seat is comfortable.
Cons: Very nice airplane. Ride is comfortable. Processing in immigration is very fast. In 30min you are in the parking lot already.
Air China
Reviews
Pros: Food - Free dinners even for economy class. Entertainment - Every seat has a TV that offers multiple languages and tons of blockbuster movies from a variety of genres. They also offer many television shows in multiple languages and genres and video games. Roomy- The seats are as non-roomy as any airplane. However, the flight attendants don't give you any trouble when you want to just get up and walk around and talk to people. It gives the plane a roomy atmosphere. You can go to spacier sections of the plane to hang out.
Philippine Airlines
Reviews
Pros: The flight boarded and left on time. A good variety of movies and tv shows to entertain all ages.
Cons: The bathrooms needed to be restocked with towels and toilet paper.
United Airlines
Reviews
Cons: Sarasota ticketing agent was not very nice at all 😟 Houston Gate agent was not nice either. We were treated like we were stupid for asking questions. I hope it's not racism issues. I wished I had taken their names.
Korean Air
ANA
Reviews
Pros: The crew was very professional and courteous; inflight meal was quite good and the prearrival snack of a tuna sandwich was one of the best I have ever had.
Cons: The flight had some occasional bumpy spots but that is not ANA's fault. The landing was kind of like a violent shock and the plane seemed to slide a little sideways but everything was fine.
Delta
Reviews
Cons: Wouldn't let us on the flight when there was plenty of time to get there. Manager was arrogant and slow - didn't care. Poor policies at that airport.
Japan Airlines
Reviews
Cons: Menu options, movies
---
Which airlines flying from Honolulu to Singapore Changi have COVID-19 safety policies in place?

Many airlines have put safety measures in place to reduce the spread of COVID-19. One is Philippine Airlines. Usage of HEPA filters, scheduled sanitation, enhanced cleaning of aircrafts, pre-flight testing, and mask policies are some of the implemented practices made by airlines to help keep you safe as you depart from Honolulu to Singapore Changi. Keep in mind that policies will vary by airline.

Are airlines flying from Honolulu to Singapore Changi offering flexible cancellation due to COVID-19?

To ease the stress of booking flights, some of our airline partners flying from Honolulu to Singapore Changi are responding to the global pandemic. The following airlines may have a flexible cancellation policy to help accommodate travelers: China Eastern, ANA, and Philippine Airlines.
---