Toronto Vacation Rentals
Find the best deals on 1,424 vacation rentals in Toronto
---
Top rentals in Toronto
Find the perfect Toronto vacation rental for your needs
Toronto Airport Travelers Home
View all deals
Glaive Home
View all deals
Downtown Toronto Luxury Condo
View all deals
Life Suites Loft - Cn Tower
View all deals
Nb Urban Luxury Suites
View all deals
Ghalib Homestay
View all deals
Kensington Suites
View all deals
Downtown Toronto Condo/Hotel
View all deals
Toronto Downtown Suites Cn Tower View
View all deals
Canada Suites on Bay
View all deals
Living Suites Toronto Convention Centre
View all deals
The York Boutique Suites
View all deals
Executive Furnished Properties - Blue Jays Way
View all deals
Luxury 2 Bedroom Loft-Style Condo in Central Toronto Free Parking
View all deals
Lux Suites In The Heart Of King West
View all deals
Small cozy apartment 5 mins walk to subway station
View all deals
Toronto Private Rooms
View all deals
Micasa Suites - Stylish Condo By Cn Tower
View all deals
Stylish and Central Condo
View all deals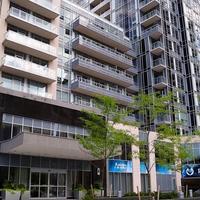 Pelicanstay In Harrison Garden Boulevard
View all deals
Simply Comfort. Maple Leaf Square
View all deals
The Atmosphere Boutique Suites
View all deals
Sarkar Suites - Entertainment District
View all deals
Simply Comfort. Elegant Downtown Apt
View all deals
Simply Comfort. North York Guest House
View all deals
Jp Stays - Cozy Lakeview Condo Downtown Core Offered By Short Term Stays
View all deals
Sarkar Suites - Peter Street
View all deals
The Elements Boutique Suites
View all deals
Whitehall Suites - Front Street West
View all deals
Great Gerrard 2
View all deals
Luxury Lakeview Downtown Suite
View all deals
300 Front Street West
View all deals
Upscale Suite At Cn Tower, Metro Convention & Rogers Center
View all deals
Lux Jr Suite at Yorkville
View all deals
Alisa Guest Suites
View all deals
Scarborough Centre Business Suite
View all deals
High-Rise Junior 2Br Condo downtown
View all deals
Stylish Condos Toronto
View all deals
Trendy, Executive Studio, in Downtown TO
View all deals
Toronto Rooms and Suites
View all deals
Red Maple Suites - Icon
View all deals
Private & Comfy 2 Bedroom Near Downtown
View all deals
Delightful High Ceiling Room in North York Toronto
View all deals
Royal Stays Furnished Apartments - Simply Serene Suites
View all deals
Platinum Suites - 28 night minimum stay
View all deals
Fabulous 1 Bedroom Condo Near Cn Tower
View all deals
Dt City 1 Br By Jays, Mtcc, Cn Tower
View all deals
Executive Underground Apartment
View all deals
Toronto Downtown Executive House Fully Furnished
View all deals
Yonge Suites Furnished Apartments
View all deals
New 2 Bdrm With Upgraded Bathroom
View all deals
The Iconic Boutique Suites
View all deals
Luxury condo steps from CN Tower with underground parking
View all deals
Luxury Ice Condos Union Station downtown 14 York St
View all deals
Downtown, Posh Penthouse, Walk Score 95
View all deals
Private Suite Near Square One ,downtown Missisuaga & Yyz Airport
View all deals
Rooms in French Chateau North Toronto
View all deals
Downtown Room
View all deals
Chinatown Gem Guesthouse
View all deals
Platinum Suites - Breathtaking Cn Tower View
View all deals
Noel Suites - York and Bremner
View all deals
Designer Home in Downtown Toronto
View all deals
Simply Comfort. Amazing Downtown Apartments
View all deals
Atlas Suites Furnished Apartments- Wellington
View all deals
Luxury 2br Suites In The Heart Of Downtown Toronto
View all deals
Park Suites Toronto Front Street West
View all deals
George Street Suites
View all deals
Sun Suites - Lakeview Suites Offered By Short Term Stays
View all deals
Newly Renovated, Clean And Bright Apartment In Downtown Toronto
View all deals
Metropolis Condotel Suites - York Street
View all deals
EG Suites - York St Condos 1 near CN Tower offered by Short Term Stays
View all deals
Liberty Village Condo w/Parking
View all deals
Kingdom Stays - King Executive Suites Offered By Short Term Stays
View all deals
Great Gerrard 1
View all deals
Spacious Bachelor Apt Offered By Short Term Stays
View all deals
Cap Suites
View all deals
Royal Suites Mississauga
View all deals
Avalon suites - Bluejays & Convention Center
View all deals
Quickstay - Upscale Condo (Lake View)
View all deals
Noel Suites - Air Canada Centre
View all deals
Livingsuites Toronto - Front & John
View all deals
Mid Town Toronto Studios
View all deals
Visitor Accommodation
View all deals
Whitehall Suites - Union Station
View all deals
---
When to book a vacation apartment in Toronto
Check out the tips below to find the best deal on a Toronto vacation rental property
| | |
| --- | --- |
| Low Season | March |
| High Season | August |
cheapest month to stay
36%
expected price decrease
most expensive time to stay
21%
expected price increase
| | |
| --- | --- |
| Highest day of week | Friday |
| Cheapest day of week | Thursday |
av. price over the last two weeks
Average price (weeknight)
$142
av. price over the last two weeks
av. price over the last two weeks
Average price (weekend night)
$140
av. price over the last two weeks
---
Cheapest vacation rentals in Toronto
Our lowest priced vacation apartments and property rentals for a cheaper way to stay in Toronto
Dt City 1 Br By Jays, Mtcc, Cn Tower
The Iconic Boutique Suites
Downtown, Posh Penthouse, Walk Score 95
Scarborough Centre Business Suite
---
Toronto vacation apartments & rental properties FAQ
How long do people typically book vacation apartments for in Toronto?
The average length of a vacation rental booking in Toronto is 3 nights.
How much does a vacation rental apartment in Toronto cost?
Renting a vacation apartment in Toronto will see a range in pricing typically determined by the season, location of the apartment and the number of rooms required. Recently, a typical search for apartment rentals in Toronto suggests an average of $109 per night.
When is the best time to book a vacation rental in Toronto?
March is typically when Toronto vacation apartment and rental property prices are at their lowest, with prices around 36% lower than the Toronto peak season.
What's the best area of Toronto to book a vacation rental in?
The most popular areas to book Toronto vacation rentals in are North York, Downtown, and Etobicoke.
---
momondo's favorite rental properties
Learn more about these user-preferred vacation homes in Toronto, Canada
---
Start planning your trip to Toronto
---
People interested in Toronto also looked at
Not set on Toronto? Search the best deals on vacation rentals in these destinations