Rome Vacation Rentals
Find the best deals on 12,837 vacation rentals in Rome
---
Top rentals in Rome
Find the perfect Rome vacation rental for your needs
Happy Village & Camping
View all deals
Roma Camping In Town
View all deals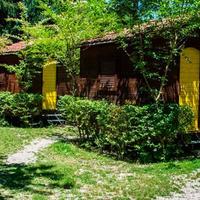 Seven Hills Village
View all deals
Fabulous Village
View all deals
Residenza Termini
View all deals
Trianon Borgo Pio
View all deals
Walter Guest House
View all deals
Soggiorno Emanuela
View all deals
Trevi Palace Luxury Inn
View all deals
A Casa di Getta
View all deals
Vatican Holiday
View all deals
Boncompagni Suite
View all deals
Appartamento a Tivoli
View all deals
Mood Suites Tritone
View all deals
Borgo Pio 91
View all deals
Residenza dell'Olmata - Aparthotel
View all deals
La Mensa Ponderaria
View all deals
Aenea Superior Inn
View all deals
Piazzetta Margutta - My Extra Home
View all deals
Locanda Del Fante
View all deals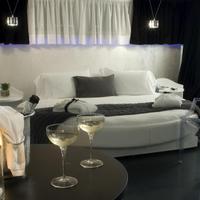 Pantheon Royal Suite
View all deals
Art in Vatican
View all deals
Walter Rooms
View all deals
The Inn at the Spanish Steps
View all deals
Freedom Traveller
View all deals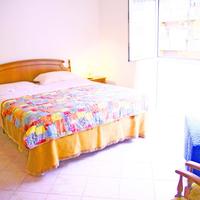 Colosseo At 5minutes
View all deals
Tridente Suites
View all deals
Lovely House Rome
View all deals
Flann O'Brien Rooms
View all deals
Spagna Royal Suite
View all deals
Cowsin House
View all deals
Bollo Apartments
View all deals
Myapart Suite
View all deals
Teatro della Dolce Vita Apartment
View all deals
Vatican Secret Rooms
View all deals
Aureliana Luxury Apartments
View all deals
Chroma Octho
View all deals
A Modern And Large 3 Bedrooms Apartment Near Piazza Navona
View all deals
Residenza Roma Centro
View all deals
Residenza Ki - Bed & Breakfast
View all deals
San Lorenzo Guest House
View all deals
The Romantic Guest House
View all deals
Antica Dimora Dell'Orso
View all deals
Cola di Rienzo Luxury Penthouse
View all deals
Lux Appartamenti - Apartment
View all deals
Villetta Angelina
View all deals
Relais Orso
View all deals
Domus Pantheon
View all deals
Mattoncino 1 E 2 - Colosseo
View all deals
Flaminio Village Bungalow Park - Campground
View all deals
The Inn at the Roman Forum
View all deals
Daphne Boutique B&b
View all deals
Best Suites Trevi
View all deals
Orti 27 Rome
View all deals
Relais Servio Tullio
View all deals
Chicco's House
View all deals
Coronari Palace
View all deals
Hip Suites
View all deals
Navona Palace Luxury Inn
View all deals
QT Suites & Apartments - Sistina
View all deals
I Tre Moschettieri
View all deals
Sistina Twentythree Luxury Rooms
View all deals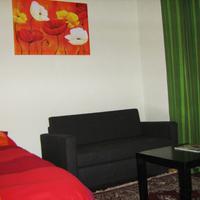 Volturno House
View all deals
Aurelia Vatican Apartments
View all deals
Patrizia Romana Palace
View all deals
Al Passetto St. Peter's Bike
View all deals
Magic Place Guest House
View all deals
Town House Roma
View all deals
Il Rosso e il Blu
View all deals
Bed&bikerome Suite Family
View all deals
A lovely and cozy apartment in central Rome
View all deals
In vacanza da Sara
View all deals
Via Del Gesù Holiday Home
View all deals
Interno 1 Ciampino
View all deals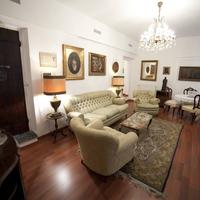 Suite Argentina
View all deals
Cicero Rome Center
View all deals
Navona Luxury Apartments
View all deals
Coronari Courtyard
View all deals
Irooms Campo Dei Fiori
View all deals
Ferrari Home
View all deals
N° 9 Colosseo
View all deals
Dem Guest House
View all deals
Casa Vacanze La Bomboniera
View all deals
Camping Aurelia Club
View all deals
Relais La Maison De Luxe
View all deals
Sergio House
View all deals
The Telegraph Suites
View all deals
Veneto Exclusive Suite
View all deals
Vico Rooms And Terrace
View all deals
Gigli D'oro Suite
View all deals
Domus Vatican Holidays
View all deals
Hisuiterome
View all deals
Aladino Inn
View all deals
Profumo DI Roma
View all deals
Cozy Tritone - My Extra Home
View all deals
Hesediel al Vaticano
View all deals
---
When to book a vacation apartment in Rome
Check out the tips below to find the best deal on a Rome vacation rental property
| | |
| --- | --- |
| Low Season | November |
| High Season | June |
cheapest month to stay
31%
expected price decrease
most expensive time to stay
38%
expected price increase
| | |
| --- | --- |
| Highest day of week | Sunday |
| Cheapest day of week | Friday |
av. price over the last two weeks
Average price (weeknight)
$130
av. price over the last two weeks
av. price over the last two weeks
Average price (weekend night)
$133
av. price over the last two weeks
---
Cheapest vacation rentals in Rome
Our lowest priced vacation apartments and property rentals for a cheaper way to stay in Rome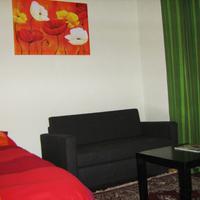 ---
Rome vacation apartments & rental properties FAQ
How long do people typically book vacation apartments for in Rome?
On average, people book vacation rentals in Rome for stays of around 3 nights.
How much does a vacation rental apartment in Rome cost?
Around $90 per night is the typical cost of a vacation apartment in Rome - note that if you are booking an apartment for a larger group or require more rooms and facilities in your rental, the price will likely be higher.
When is the best time to book a vacation rental in Rome?
Vacation apartments in Rome are often cheapest in November - rental prices can be around 31% lower than the average during this period.
What's the best area of Rome to book a vacation rental in?
The most popular place to stay in Rome is Historical Center, although many users have found highly rated apartment rentals in Parioli and Monte Mario as well.
---
momondo's favorite rental properties
Learn more about these user-preferred vacation homes in Rome, Italy
---
Start planning your trip to Rome
Get the latest Rome flight insights

Find the best time to travel, cheapest fares and most popular airlines.

Find flights to Rome

Start planning your trip today

Get an overview of the top hotels in the most popular neighborhoods of Rome

Find hotels in Rome

Top car rentals in Rome

Experience Rome from behind the wheel! Learn more about the best car rental deals here

Find cars in Rome

Take the scenic route

Get to Rome by train as an alternative to flying. Learn more about the best train deals here.

Find trains to Rome
---
People interested in Rome also looked at
Not set on Rome? Search the best deals on vacation rentals in these destinations