How much are hotels near Penca Beach?
If you're planning on staying at any of momondo's recommended hotels in the area of Potrero nearest to Penca Beach, you should expect to pay around $193/night. This price fluctuates based on time of year. In general, a rate under $193/night is a good deal for momondo users staying near Penca Beach. Hotels near Penca Beach are typically 30% more expensive than the average hotel in Potrero, which is $134.
Bahia Del Sol Beach Front Boutique Hotel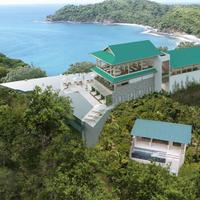 Casa Chameleon Hotel Las Catalinas- Adults Only
Sueño al Mar Residence & Hotel
Casa del Sol -Villas Catalinas
Villas y condominios en Guanacaste.
Christinas Bar & Grill Hideaway
Villas Jasmin 203 Potrero
4 Br/4 Ba, Pool, Ocean View, Steps From The Beach, Reduced Rates