Are there hotels available near Broadway Center?
momondo users have recommended 12 hotels to users looking to stay near Broadway Center. Hotels in this area have an average price of $258 per night. These prices may change based on several factors, such as time of year. Hotels near Broadway Center are typically 16% more expensive than the average hotel in Long Branch, which is $217.
Hotels near Broadway Center
Ocean Place Resort And Spa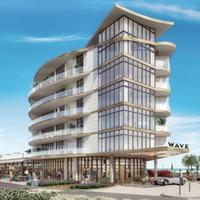 Summer House 3 Bedrooms Apartment In Long Branch Second Floor Of A 2 Family
Your Very Own Ocean View Apartment on the Jersey Shore!
Brand New 2br Apartment Steps From The Beach
3 Bedroom Apt 1 Block From Beach/ Pier Village
NEW Long Branch Home w/ Hot Tub - Walk to Beach
Newly Constructed, Luxury Retreat Blocks From 7 Pres. Beach!
Jersey Shore Summer Rental!