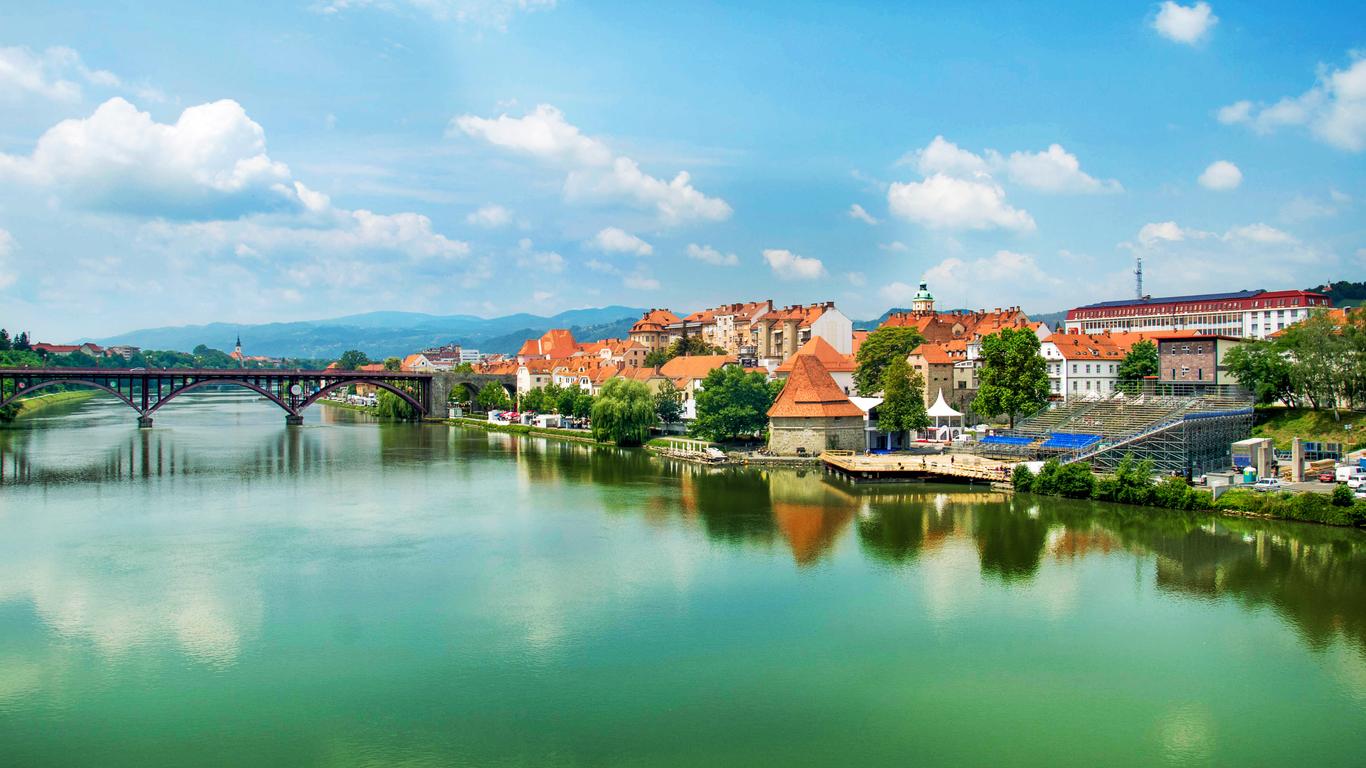 Find the perfect hostel for your stay in Maribor
---
Check out the information below to find the best deal on a hostel in Maribor
Low Season

April
cheapest month to stay

High Season

November
most expensive time to stay
30%
expected price decrease
41%
expected price increase
Cheapest day of week

Wednesday
is the cheapest day of the week to book

Highest day of week

Sunday
is the most expensive day of the week to book
$41
is the average per night cost for a hostel on this day
$86
is the average per night cost for a hostel on this day
---
These hotels usually make for a cheap way to stay in Maribor
---
These hostels have the best prices for their ratings
---
Read these important travel tips before booking a hostel in Maribor
What is the average length of a stay in a Maribor hostel?

Hostels are a popular option for momondo users visiting Maribor. The average length of a stay at a Maribor hostel is 8 days. Those looking to stay at a hostel in Maribor for 8 days should expect to pay $446 for the accommodations.
Are Maribor hostels a better deal than Maribor hotels?

Typically, a hostel in Maribor costs $56/night. Hostel prices are 16% less expensive than 2 star hotels. Based on the price of hostels compared to that of 2 star hotels, a hostel is a good option if you are looking to save some money on your trip to Maribor.
What do past momondo users think of the hostels in Maribor?

Our users who have stayed at Maribor hostels have rated it a 8.2 out of 10. That rating is typically better than 2-star (7.5) hotels in Maribor. Those looking for an affordable stay in Maribor, who are also concerned with quality, should consider a hostel.
How many operators does momondo search for hotels in Maribor?

As of December 2023, there are 231 operators available to choose from for hotels in Maribor.
When did momondo last update prices for hotels in Maribor?

Prices for hotels in Maribor were last updated today.
---