Are there hotels available near Plan Maison?
If you're planning on staying at any of momondo's recommended hotels in the area of Breuil-Cervinia nearest to Plan Maison, you should expect to pay around $208/night. This price fluctuates based on time of year. In general, a rate under $208/night is a good deal for momondo users staying near Plan Maison. Hotels near Plan Maison are typically 33% more expensive than the average hotel in Breuil-Cervinia, which is $137.
Residence Villaggio Turistico Covalou
Appartamenti La Maison de Vacances
Charmant And Romantic Apartment Just Steps From The Ski Slopes, Free Wi-Fi
Maison de Vacances Rododendro
Home ON SLOPES, the slope n°3 is under the balcony!
Residence Of The Sparviero Cervinia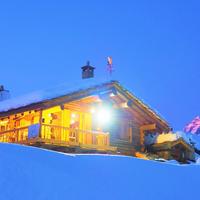 Chalet 'L 'ange Des Neiges' In Matterhorn Ski Paradise