Are there hotels available near Crash Boat Beach?
The average price for hotels near Crash Boat Beach is $183 per night. Of those hotels, momondo users recommend the 12 hotels below for those looking to stay in the area. Since Crash Boat Beach is more popular at some times of year than others, prices may vary depending on when you plan your trip. Hotels near Crash Boat Beach are typically 27% more expensive than the average hotel in Aguadilla, which is $132.
Hotels near Crash Boat Beach
Quiet Retreat To Recharge And Plan The Next Adventure!
Courtyard by Marriott Aguadilla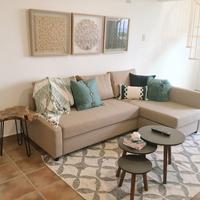 Family- Friendly Penthouse In Aguadilla! Close To Beaches And Restaurants
Crash Boat Beach Newly Remodeled! 3 Bedroom Casita
Cocoloba #2 at Crash Boat - A Unique Beach Front Experience
Breathtaking Ocean Front 2br Condo At Puerta Del Mar W/ Pool
Beautiful Mediterranean Style Ocean View Villa, Spectacular Sunsets!
Heavens Gate on Earth~~Stunning Ocean Views~~Beautiful Sunsets
Ultimate Luxury Condo - Stunning Ocean Views/Crashboat Beach