Málaga Vacation Rentals
Find the best deals on 3,877 vacation rentals in Málaga
---
Top rentals in Málaga
Find the perfect Málaga vacation rental for your needs
Apartamentos Tandem Soho
View all deals
Apartment In The Heart Of Torremolinos
View all deals
Apartment Up To 6 People Fully Equipped, Sea View, Gardens And Swimming Pools
View all deals
Apartamentos Suites Oficentro Deluxe
View all deals
Letmalaga Merced Market
View all deals
Living4Malaga Platinum Beach
View all deals
Summer Studio in Pedregalejo
View all deals
Sea & Wave Olletas
View all deals
Apartamentos Santa Clara
View all deals
Apartamentos Suites Oficentro
View all deals
Apartamentos Malaga Flat
View all deals
Living4malaga Blue Bay
View all deals
Suncity Plaza Apartments
View all deals
Luna Llena Flat
View all deals
Graffiti Suites Málaga
View all deals
Fan Flat Mariscal
View all deals
Apartamento Unión 45
View all deals
Sol Timor Apartamentos
View all deals
Apartamentos Canasteros
View all deals
Soho Boutique Merced
View all deals
Mar y Arte Apartamentos
View all deals
Marqués de Guadiaro 1 Apartamentos
View all deals
Picasso Suites Málaga Apartamentos
View all deals
Ab Apartamentos Trinidad
View all deals
Ab Apartamentos Museum
View all deals
Lu&cia Apartamentos Malagueta
View all deals
Letmalaga Lenid
View all deals
Apartamento Pacifico - Centro Malaga
View all deals
Marques de Larios Plaza Las Flores cancelacion gratis
View all deals
Very Central Apartment Picasso 2bd Wifi
View all deals
Hotel Apartamentos Bajondillo
View all deals
3 Bedrooms Luxury Penthouse With Views. The Best Location In Malaga
View all deals
Ideal For Your Holidays
View all deals
Malagasuite Cathedral Alley
View all deals
Synergy Apartment
View all deals
Malaga-Vacation II
View all deals
Apartamento Picasso Balcony
View all deals
Letmalaga Merced Centre
View all deals
Apartamentos Torre de la Roca
View all deals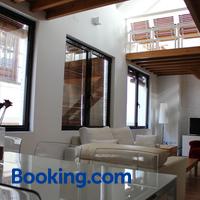 Apartamentos Coronado
View all deals
Apartamentos Living4Málaga Deluxe
View all deals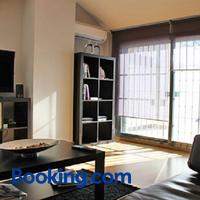 Apartamentos San Pablo
View all deals
Holidays2Malaga Premium
View all deals
Iloftmalaga Plaza Constitución - Larios
View all deals
Suncity Flat Soho
View all deals
Áticos Soho Grupalmálaga
View all deals
Holidays2Malaga Apartments
View all deals
Apartment Camino Del Lago Bajo II
View all deals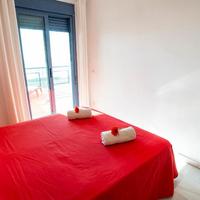 Apartamentos Varadero On The Beach
View all deals
Living4malaga Suites Superior
View all deals
Holidays2malaga Juan De Mena Apartments
View all deals
Iloftmalaga Apartamentos Souvirón
View all deals
Holidays2Malaga Cathedral Apartments
View all deals
Apartamentos Fernando El Catolico
View all deals
Apartamentos Nono Charming Stay
View all deals
Pedregalejo Beach Apartment
View all deals
Letmalaga Calderon
View all deals
Bonbon Soho
View all deals
Fan Flat Rosaleda
View all deals
Pinar Apartments Málaga Centro
View all deals
Apartamentos Hernán Ruíz
View all deals
Iloftmalaga Calle Nueva VI - 4a
View all deals
Suncity Flat Salitre I
View all deals
Apartamentos Goodplaces Larios
View all deals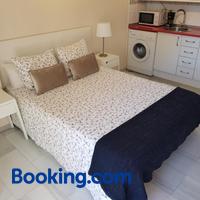 Fan Flat Eugenio
View all deals
Suncity Flat Salitre II
View all deals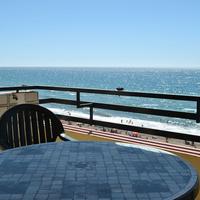 Apartamento Frente al Mar
View all deals
Villa Vanessa
View all deals
Malaga City Breaks
View all deals
Quiet & Cozy Apartment
View all deals
Lu&cia Estudios Candado
View all deals
Mandala Home Malaga
View all deals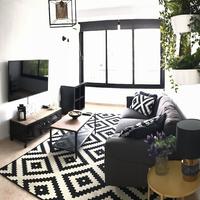 Special Downtown Málaga
View all deals
Central Colorful Flat With Parking
View all deals
Holidays2Malaga Suites Apartments
View all deals
The Best Home Optional Wifi Parking Center
View all deals
Apartamento Campillo
View all deals
Blue Bird Suite
View all deals
Apartamentos Maribel
View all deals
Apartamento Alvarez
View all deals
Letmalaga Giant
View all deals
Apartamento Ventura Rodriguez 39
View all deals
Holidays2Malaga Hermosilla Center & Parking
View all deals
Suite Homes Central Apartment
View all deals
Malagueta Playa 11 - Apartamento 2
View all deals
Soho Boutique Museo
View all deals
Suncity Guadiaro Apartment
View all deals
Apartamento Plaza Rio Aguasvivas 5 Bb
View all deals
Quiet Apartment Nice Terrace by Town
View all deals
Malaguetor Rooms
View all deals
Del Parque Flats - Ollerias 1
View all deals
Apartment Jandele Capuchinos Malaga Canovas
View all deals
Renthas Vid Loft
View all deals
Soho Puerto
View all deals
Family apartment Patio&Swimming pool in center Malaga
View all deals
Costa del Sol Apartments
View all deals
Apartamentos Infostays Mena Center
View all deals
Rincón Candysun Apartment
View all deals
Sitito Loft Álvarez
View all deals
---
When to book a vacation apartment in Málaga
Check out the tips below to find the best deal on a Málaga vacation rental property
| | |
| --- | --- |
| Low Season | November |
| High Season | August |
cheapest month to stay
55%
expected price decrease
most expensive time to stay
36%
expected price increase
| | |
| --- | --- |
| Highest day of week | Friday |
| Cheapest day of week | Sunday |
av. price over the last two weeks
Average price (weeknight)
$97
av. price over the last two weeks
av. price over the last two weeks
Average price (weekend night)
$93
av. price over the last two weeks
---
Cheapest vacation rentals in Málaga
Our lowest priced vacation apartments and property rentals for a cheaper way to stay in Málaga
Holidays2malaga Juan De Mena Apartments
Apartamentos Fernando El Catolico
Malagueta Playa 11 - Apartamento 2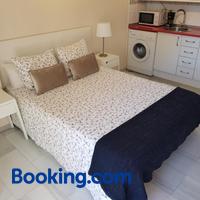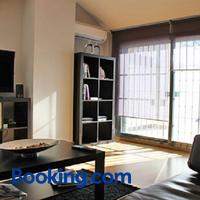 ---
Málaga vacation apartments & rental properties FAQ
How long do people typically book vacation apartments for in Málaga?
On average, people book vacation rentals in Málaga for stays of around 4 nights.
How much does a vacation rental apartment in Málaga cost?
The price of a vacation apartment in Málaga depends on the number of guests, locations and required amenities - for a standard apartment in Málaga you can expect to pay around $74 per night.
When is the best time to book a vacation rental in Málaga?
Málaga vacation rentals are at their cheapest in November. Rental prices can be around 55% lower per night than in the high season.
What's the best area of Málaga to book a vacation rental in?
Teatinos-Universidad is the most popular area of Málaga to book a rental apartment in. Centro and Este are also sought-after places to stay.
---
momondo's favorite rental properties
Learn more about these user-preferred vacation homes in Málaga, Spain
---
Start planning your trip to Málaga
---
People interested in Málaga also looked at
Not set on Málaga? Search the best deals on vacation rentals in these destinations