---
Top Hotels in Rathmines - Templeogue - Terenure, Dublin
Find your perfect Dublin hotel in Rathmines - Templeogue - Terenure
The Marilyn Mansion
View all deals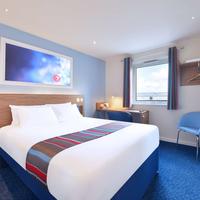 Travelodge Rathmines
View all deals
St. Aiden's Guesthouse
View all deals
Uppercross House Hotel
View all deals
Ardagh House
View all deals
The Devlin Dublin
View all deals
---
Other neighborhoods in Dublin
Not sure about Rathmines - Templeogue - Terenure? Check out these nearby neighborhoods in the city of Dublin
---
Best time to book your Rathmines - Templeogue - Terenure hotel
Use the information below to find the absolute best time to plan your stay in Dublin's Rathmines - Templeogue - Terenure area
| | |
| --- | --- |
| Low Season | May |
| High Season | September |
cheapest month to stay
19%
expected price decrease
most expensive time to stay
18%
expected price increase
| | | |
| --- | --- | --- |
| Cheapest time to book | | The cheapest time to book hotels in Rathmines - Templeogue - Terenure is: 1-2 star, on the same day that your stay begins. 3 star, on the same day that your stay begins. 4-5 star, on the same day that your stay begins. |
| | |
| --- | --- |
| 1-2 star | $77 - $94 |
| 3 star | $104 - $139 |
| 4-5 star | $155 - $181 |
---
Price of Dublin hotels in Rathmines - Templeogue - Terenure
Use the information below to find quality Rathmines - Templeogue - Terenure hotel rooms for a fair price
---
Cheap hotels in Rathmines - Templeogue - Terenure, Dublin
These hotels and hostels usually make for the cheapest stays while visiting Rathmines - Templeogue - Terenure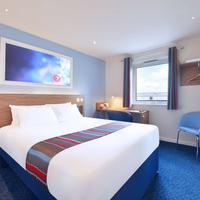 ---
Book these top value Dublin hotels in Rathmines - Templeogue - Terenure
These Rathmines - Templeogue - Terenure hotels have the best prices for their ratings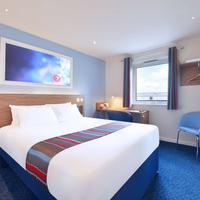 ---
momondo's favorite hotels in Dublin
Book and learn more about these user-preferred hotels
---
Other popular cities near Dublin
Explore other Dublin cities momondo users love
---
Get the latest Dublin flight insights
Find the best time to travel, cheapest fares and most popular airlines.
Find flights to Dublin
Top car rentals in Dublin
Experience Dublin from behind the wheel! Learn more about the best car rental deals here
Find cars in Dublin
Stay at a vacation rental
Enjoy the amenities of home away from home. Learn more about vacation rentals here.
Find rentals in Dublin