Denpasar Vacation Rentals
Find the best deals on 2,875 vacation rentals in Denpasar
---
Top rentals in Denpasar
Find the perfect Denpasar vacation rental for your needs
Kamuela Villas & Suites Sanur
View all deals
Bali True Living Apartment
View all deals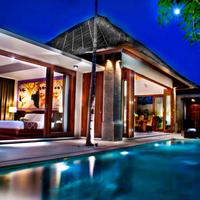 Mahagiri Villas Sanur
View all deals
Desa di Bali Villas
View all deals
Taman Mesari Luxury Villas-Seminyak
View all deals
Royal Kamuela Villas & Suites At Monkey Forest, Ubud
View all deals
Sana Vie Villa
View all deals
Bali Jungle Huts
View all deals
Villa Pengiyasan Sanur
View all deals
The Kayana Villa
View all deals
Aleesha Villas
View all deals
Amarterra Villas Bali Nusa Dua - MGallery Collection
View all deals
Maca Villas and Spa
View all deals
Manzelejepun Luxury Villas
View all deals
Bali Emerald Villas
View all deals
Alila Villas Uluwatu
View all deals
Karma Kandara
View all deals
The Wangsa Benoa
View all deals
The Club Villas
View all deals
The Layar - Designer Villas & Spa
View all deals
Komea Villa
View all deals
Villa Kalisat
View all deals
Ojeks Homestay
View all deals
The Kasih Villas & Spa
View all deals
The Decks Bali
View all deals
Villa Seminyak Estate & Spa - By Astadala
View all deals
Nagisa Bali Bay View Villas
View all deals
Nice view Sanur Studio Apartment, No31
View all deals
Villa D'Carik Bali
View all deals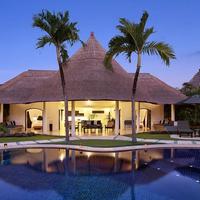 Impiana Private Villas Seminyak
View all deals
Hillstone Uluwatu Villa
View all deals
Bali Rich Seminyak Villas
View all deals
Le Jardin Villas Seminyak
View all deals
Sanur House
View all deals
The Ulin Villas And Spa - By Karaniya Experience
View all deals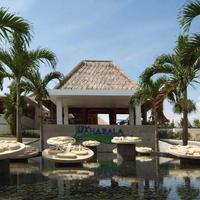 Villa Mahapala
View all deals
Lavender Villa and Spa
View all deals
Kayumanis Jimbaran Private Estate & Spa
View all deals
Abi Bali Resort Villas & Spa
View all deals
The Wolas Villa & Spa
View all deals
The Zen Villas
View all deals
Kunti Villas
View all deals
Aria Exclusive Villa and Spa
View all deals
Sunset Mansion Seminyak Apartment
View all deals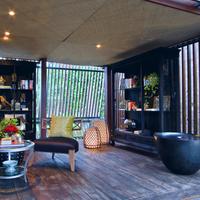 Ametis Villa
View all deals
Bumi Linggah Villas Bali
View all deals
Alam Nusa Bungalow Huts & Spa
View all deals
Pandawa Beach Villas & Spa
View all deals
Bhavana Private Villas
View all deals
Katala Villas
View all deals
Mulia Villas
View all deals
Tanadewa Villas & Spa
View all deals
Villa Kayu Lama
View all deals
Alindra Villa
View all deals
Kuta Townhouse Apartments
View all deals
Arsa Homestay & Spa
View all deals
Apel Villa Sanur
View all deals
Nunia Boutique Villa
View all deals
Putri Bali Villa
View all deals
The Khayangan Dreams Umalas
View all deals
The Tukad Villa
View all deals
Suara Air Luxury Villa Ubud
View all deals
The One Boutique Villa
View all deals
Seminyak Icon - by Karaniya Experience
View all deals
Villa Hanani
View all deals
Vlad Bali Villa
View all deals
Anema Villa Seminyak
View all deals
Ulu Segara Luxury Suites & Villas
View all deals
Taman Asih Bingin Homestay
View all deals
Wana Kubu Homestay
View all deals
Titiwangsa Homestay
View all deals
Ayana Residences Luxury Living
View all deals
Samana Villas
View all deals
Bulan Bali Homestay
View all deals
Aldeoz Grand Kancana Villa Bali
View all deals
Kabera Bungalow Ubud
View all deals
Jangkrik Homestay
View all deals
Bajra Bali Villa
View all deals
The G Villas Uluwatu
View all deals
The Ocean Sunset Villas Ceningan
View all deals
Dstay Kost Bali
View all deals
Pondok Taman Asri Homestay
View all deals
Ubud Sawah Homestay
View all deals
Sanctoo Suites and Villas
View all deals
Hideaway Villas Bali
View all deals
Beji Ayu Homestay
View all deals
Muaya Villa
View all deals
Nataliya Homestay
View all deals
Villa Alam Biru
View all deals
Villa Tepi Segara
View all deals
The Pasga Villas Ubud
View all deals
The Sakala Villas Bali
View all deals
Adiwana Arya Villas Ubud
View all deals
Hideaway Residence Bali
View all deals
Refined 4br Villa With Staff And Private Swimming Pool
View all deals
Cozy Villa In Seminyak : short walk to beach and crowds, unique design, peaceful
View all deals
Adiwana Arkara Villas
View all deals
---
When to book a vacation apartment in Denpasar
Check out the tips below to find the best deal on a Denpasar vacation rental property
| | |
| --- | --- |
| Low Season | June |
| High Season | December |
cheapest month to stay
22%
expected price decrease
most expensive time to stay
20%
expected price increase
---
Cheapest vacation rentals in Denpasar
Our lowest priced vacation apartments and property rentals for a cheaper way to stay in Denpasar
Bali True Living Apartment
---
Denpasar vacation apartments & rental properties FAQ
How long do people typically book vacation apartments for in Denpasar?
A vacation apartment rental booking of around 5 nights is most popular for those visiting Denpasar.
How much does a vacation rental apartment in Denpasar cost?
The price of a vacation apartment in Denpasar depends on the number of guests, locations and required amenities - for a standard apartment in Denpasar you can expect to pay around $131 per night.
When is the best time to book a vacation rental in Denpasar?
Denpasar vacation rentals are at their cheapest in June. Rental prices can be around 22% lower per night than in the high season.
What's the best area of Denpasar to book a vacation rental in?
The most popular place to stay in Denpasar is South Denpasar, although many users have found highly rated apartment rentals in North Denpasar and West Denpasar as well.
---
momondo's favorite rental properties
Learn more about these user-preferred vacation homes in Denpasar, Indonesia
---
Get the latest Denpasar flight insights
Find the best time to travel, cheapest fares and most popular airlines.
Find flights to Denpasar
Start planning your trip today
Get an overview of the top hotels in the most popular neighborhoods of Denpasar
Find hotels in Denpasar
Top car rentals in Denpasar
Experience Denpasar from behind the wheel! Learn more about the best car rental deals here
Find cars in Denpasar
---
People interested in Denpasar also looked at
Not set on Denpasar? Search the best deals on vacation rentals in these destinations