Google 'Florida road trip' and you'll be presented with a plethora of links that essentially all say the same thing. Except this one.
We're going to do things a little differently. We're going to skip the theme parks and interstates and take you on a real road trip – the kind that might take a little longer, but it'll keep you away from the crowds and give a taste of the state that most visitors miss.
The Sunshine State
Year-round good weather means that there's never really a bad time to visit Florida – even in January temperatures sit around the seventies. Come summer, the heat peaks – but so does the humidity. Keep close to the shores for a handy sea breeze.
All this good weather means that if there's any state that calls for a convertible, it's Florida, but any car can take you from A to B, so find your perfect set of wheels and get started on the ultimate Florida road trip.
Fort Lauderdale to Miami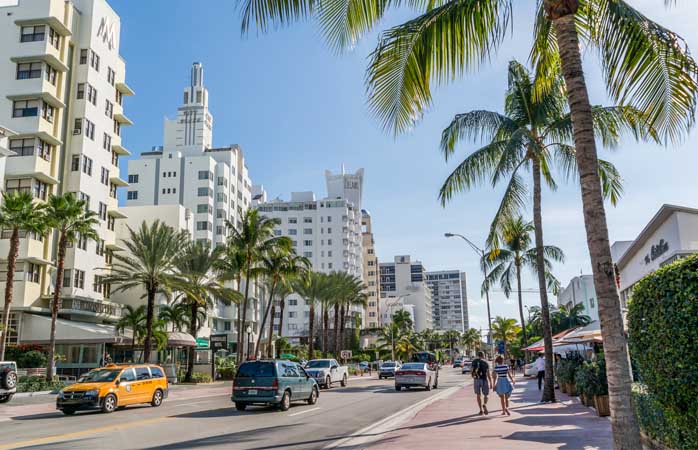 We start our trip at Fort Lauderdale-Hollywood International Airport. It's often cheaper to fly here than to nearby Miami, plus there's Leslie Nielsen's grave to visit. Surely that's all the reason you need?
Once you've paid your respects, head straight down to South Beach, Miami. Park the car, and soak up the classic Miami atmosphere with a stroll up the boardwalk. Yes, it'll be busy, but it's worth the crowds: that beach … that art deco … that Cuban food!
There are plenty of things to do in Miami but for something a little different, head to Historic Virginia Key Beach Park – an alternative take on Miami beach life. No high-rises, no highways but more space and plenty of history – it was once the only beach non-white citizens of Miami could use.
When you've had your fill of neon lights and noise, climb in your car and set your sights on the Florida Keys. Join The Overseas Highway; the incredibly scenic drive that stretches across the water from the mainland to Key West – a total of 113 miles.
Fort Lauderdale > Miami: 24 miles
Miami to Key West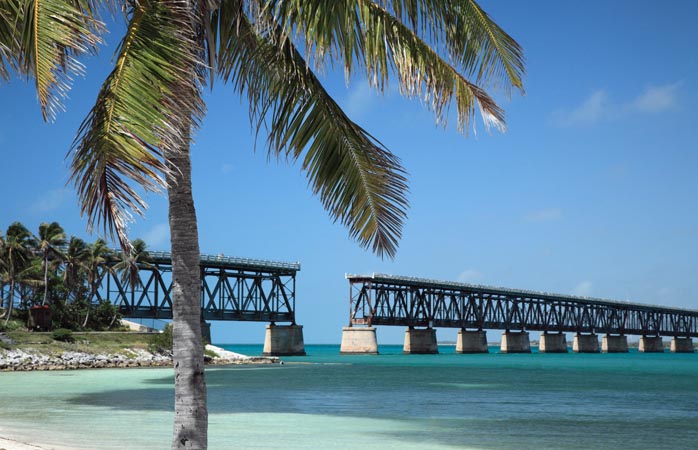 If you're a snorkeling or diving fan, head to John Pennekamp Coral Reef State Park (which includes a large part of The Florida Reef – the only living coral barrier reef in the continental US), but if you'd rather just have a quick dip or stroll on the sand, head to Bahia Honda State Park for beautiful beaches and stunning views of the Overseas Highway.
Back in the car, cruise the last 45 minutes or so to Key West. Once you've found your hotel, park the car and forget about it: you can do this island on foot. Mid-January is an ideal time to visit; with no huge cruise ships docking at the island, you'll find the streets virtually empty of tourists who've had one too many.
The architecture on the island is like nowhere else, largely due to the fact that when the rest of the country replaced their wooden Victorian buildings, Key West was simply too poor to do so. Now, the island – the Old Town particularly – is covered with beautiful wooden buildings, some of which date back to 1886.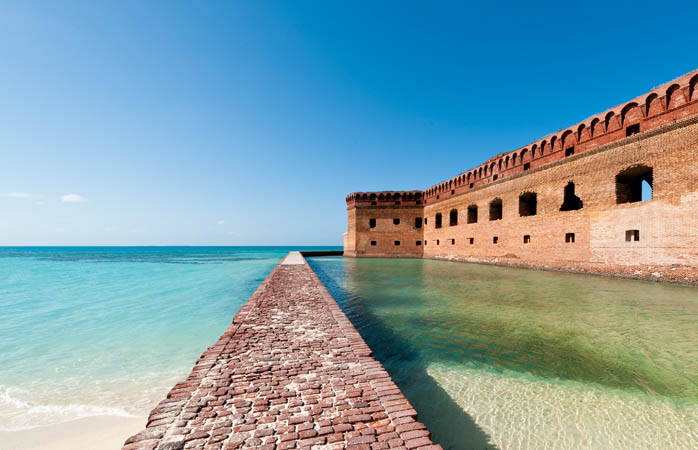 Head to Fort Zachary Taylor Historic State Park for a local beach, and be sure to visit Dry Tortugas State Park, home to Fort Jefferson, an imposing coastal fortress (made up of 16 million bricks!), and some spectacular beaches and snorkeling.
There's only one way off Key West by car, and that's back up the Overseas Highway towards the mainland.
Miami > Key West: 167 miles
Key West to Naples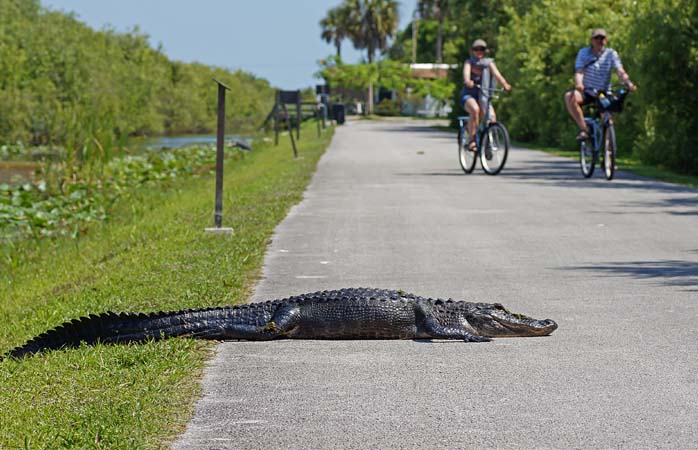 No visit to Florida would be complete without a trip to the Everglades, the famous subtropical wilderness made up of mangroves and marshland (and alligators). If you're up for a scenic drive, take SR 9336 from Homestead to the Flamingo Visitor Center.
Alternatively, push on through Homestead and take Route 41 to Shark Valley Visitor Center. There, you can take tram tours, rent bicycles, enjoy easy trails and of course, take airboat tours.
If you're pushed for time but really want to see some wildlife, you can skip the official Everglades entrances and do Loop Road, a short gravel public road that cuts through the Everglades from Route 41 on the way to Naples. It's a slow drive, but that's OK – there's a lot to see (including a gator or two).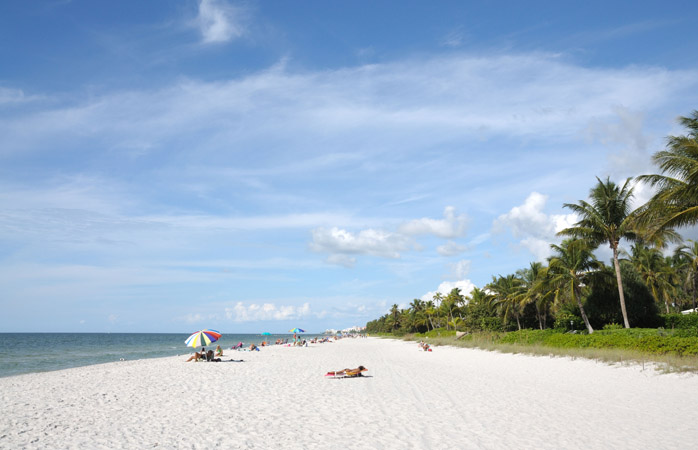 Take a load off in Naples and kick back for a few days. Sure it can be a little country-club, but it's low-key, low-rise and low-speed, and sometimes that's just what you need.
Key West > Naples: 252 miles
Naples to Crystal River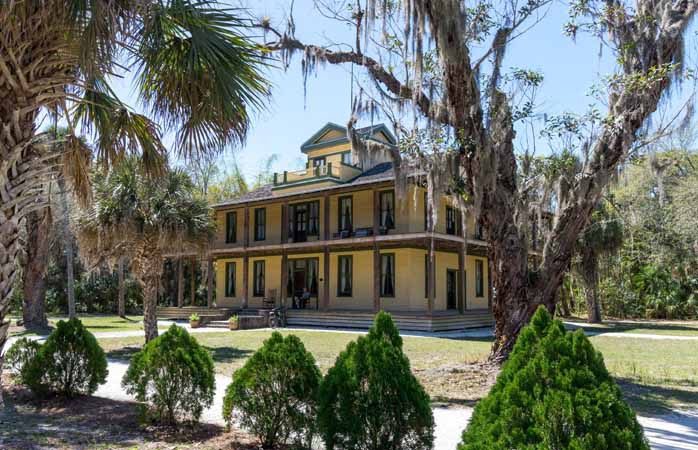 Take Route 41 out of Naples and up to Estero for a visit to Koreshan State Historic Site Park and the slightly stranger side of Florida (the Koreshan Unity, a religious sect, believed that the universe existed on the inside of the earth), before heading further north on the 41. Two bridges later and you'll be at Warm Mineral Springs in North Port.
The springs, a 30,000-year-old sinkhole, is full of warm, mineral-rich water which is – so they say – full of healing powers. Jump in and see if it cures whatever's ailing you.
Back on Route 41, push through to St Petersburg via I275 for a visit to the Salvador Dali Museum, the world's second-largest collection of his work. From here, join Route 19 towards Crystal River.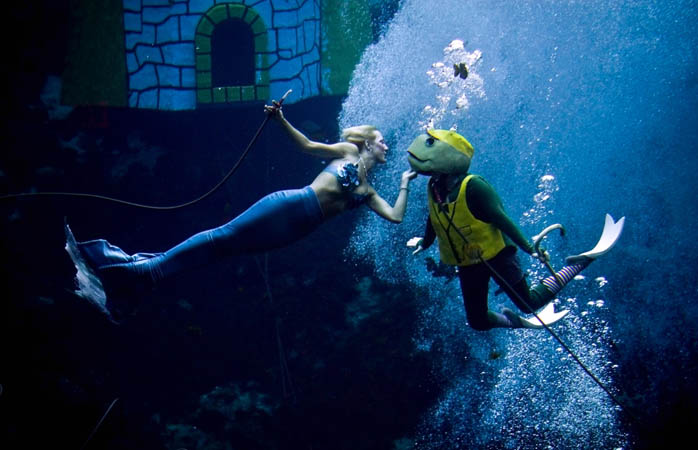 Stop at Weeki Wachee Spring on the way to see something really quite unique to Florida: mermaids. The mermaids here have been putting on a show since 1947 – they've even entertained Elvis.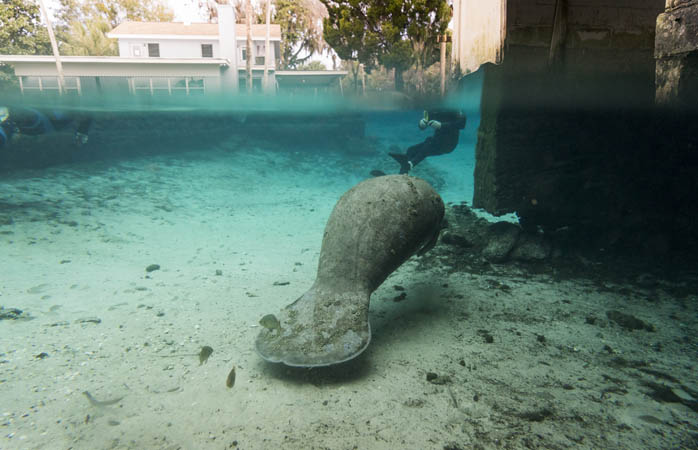 If you're more for manatee than mermaids, keep on Route 19 until you hit Crystal River Preserve State Park. You can kayak among them, take a boat trip alongside them, and even swim with these beautiful creatures – but don't harass them or you'll be looking at a $500 fine and/or six months of jail.
We leave the west coast now, and make our way across the body of Florida back to the east coast.
Naples > Crystal River: 236 miles
Crystal River to Orlando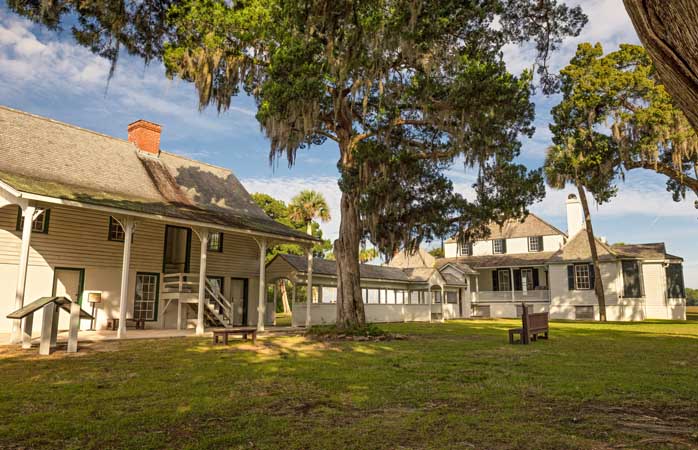 Our first stop here is at an antebellum home, Kingsley Plantation, home to British-born planter, slave trader and merchant, Zephaniah Kingsley. Zephaniah, his wife, four daughters and around 60 slaves lived here from 1814 to 1837, and today, the home, grounds and slave quarters are all available to tour, representing a delicate and tumultuous time in Florida's history.
Hop on the A1A, a scenic and historic coastal byway that runs down the entire length of Florida's east coast, and head to St Augustine, the oldest continuously occupied European-established settlement within the borders of the continental United States.
Here, you can visit Castillo de San Marcos, the oldest masonry fort in the continental US, get your pirate on at a pirate museum, and – now that you're in the right frame of mind – head to the St Augustine Distillery for a bottle of rum. Arrr!
Spend a day relaxing on the beach, and then hit the A1A again.
Drop by the impressive Bulow Plantation Ruins, an antebellum plantation and sugar mill from 1821 and then head on to Daytona.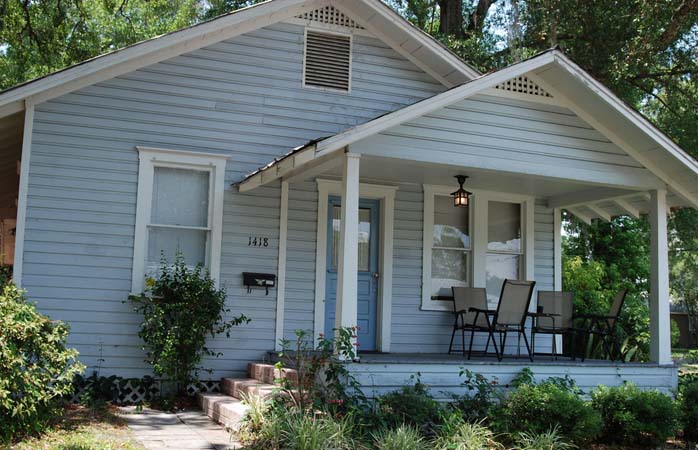 If fast cars are your poison, pop over to the Daytona International Speedway, but if not, head towards the I4 and dive straight into the heart of Orlando to pay a visit to the home of one of the Beat Generation – Jack Kerouac. It's not an official tourist spot, but a group known as Friends of the Jack Kerouac House are dedicated to maintaining the property.
There are also a couple of theme parks in Orlando: Disney World and Universal Studios. They're big, loud and probably a lot of fun, but chances are you already know them so we won't dwell on them here.
Crystal River > Orlando: 329 miles
Orlando to Fort Lauderdale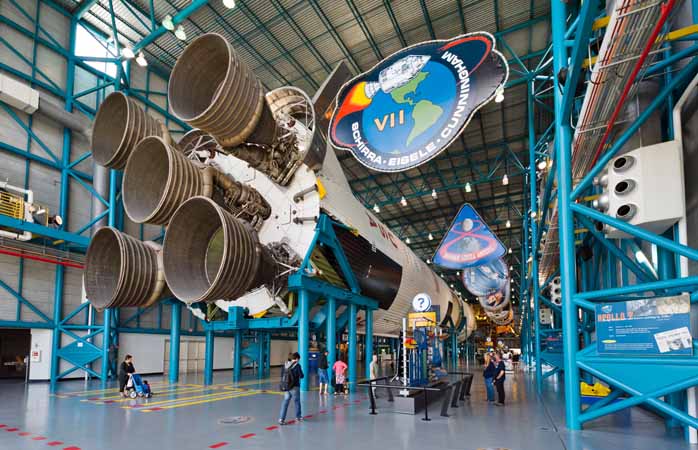 From Orlando we head right back to the coast to visit Cape Canaveral and the Kennedy Space Center. Even if space isn't your idea of a fun day out, it's hard not to be left in awe of the shuttles, exhibits and facilities available for tours and your own exploration. You can easily spend a full day here, so make sure you plan for it (check if there are any launches coming up – that's a once in a life time sight!).
From Cape Canaveral, we jump back on the A1A and continue down the coast to West Palm Beach.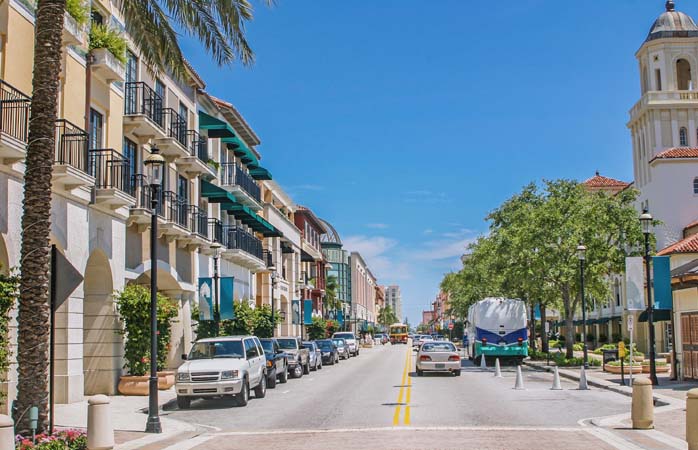 Pay a visit to Palm Beach Maritime Museum on Peanut Island, where you can step inside JFK's nuclear bunker built during the Cuban Missile Crisis. Seeing as we're at the end of our epic Florida road trip, sit back on the beach for a day or two, and just soak up as much of the Florida atmosphere as you can.
When you've had your fill, make your way back to Fort Lauderdale.
Orlando > Fort Lauderdale: 295 miles
Find a flight to Fort Lauderdale
It's been one heck of a ride – around 1300 miles in total. Hopefully you saw a different side to Florida; the local, low-key, weird and whacky. Whatever side you saw, we hope you loved it.