Lisbon Vacation Rentals
Find the best deals on 7,633 vacation rentals in Lisbon
---
Top rentals in Lisbon
Find the perfect Lisbon vacation rental for your needs
Lisbon Serviced Apartments - Liberdade
View all deals
Hola Lisbon Suites
View all deals
Real Residência - Touristic Apartments
View all deals
Lisbonne Appartements
View all deals
Altis Suites
View all deals
Casinha dos Sapateiros
View all deals
The Lisboans Apartments
View all deals
PALÁCIO CAMÕES - Lisbon Serviced Apartments
View all deals
Ascensor da Bica - Lisbon Serviced Apartments
View all deals
The Tram 18 Space
View all deals
Lisbon South Bay Apartments
View all deals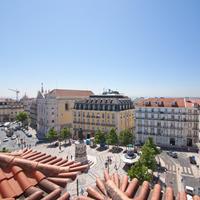 Chiado Apartments
View all deals
Lisbon Serviced Apartments - Avenida
View all deals
Corujinha Hostel - Bed & Breakfast
View all deals
Lisbon Serviced Apartments - Chiado Emenda
View all deals
Luxury Tivoli Duplex
View all deals
Hello Lisbon Rossio Collection Apartments
View all deals
Lisbon Serviced Apartments - Baixa Castelo
View all deals
Lisbon Five Stars Apartments 8 Building
View all deals
Chiado Best Apartment III
View all deals
Feeling Lisbon Pessoa Apartments
View all deals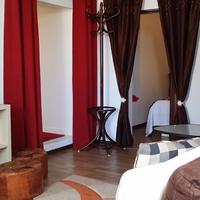 Casa Santa Clara
View all deals
Lx4u Apartments - Baixa Douradores
View all deals
Feel Lisbon apartment
View all deals
Expo Apartment
View all deals
Apartamento Chiado Carmo 53
View all deals
Costa De Caparica Terrace
View all deals
Lisbon Heart of Alfama Apartment
View all deals
Apartment rentals beach - Troia Resort
View all deals
Margarida Guest House
View all deals
Hello Lisbon Graça Modern Apartments
View all deals
Be Lisbon Residence Laranjeiras
View all deals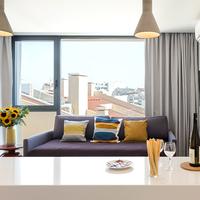 Lisbon Serviced Apartments - Parque
View all deals
A View To The River Tejo - Ibg Home
View all deals
Happy Building Apartment
View all deals
Almaria Edifício da Corte
View all deals
Hello Lisbon Baixa Original Apartments
View all deals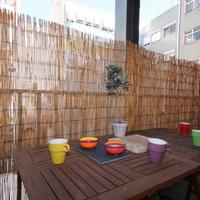 35 Penha De Franca Apartment
View all deals
Hello Lisbon Cais do Sodre Apartments
View all deals
Hello Lisbon Teatro Nacional Apartments
View all deals
Downtown Square Deluxe Apartment Rentexperience
View all deals
Hello Lisbon Baixa Chiado Apartments
View all deals
Parreiras Cosy Apartments
View all deals
Passport Lisbon Apartments
View all deals
Apt In Lisbon Oriente 25 - Parque Das Nações
View all deals
Residentas Aurea
View all deals
Dare Lisbon House
View all deals
Free Spirit House Baixa-Chiado
View all deals
Whome | Trigueiros Downtown Loft
View all deals
Shortstayflat - Castelinhos
View all deals
Hello Lisbon Castelo Apartments
View all deals
Balcony on a main street, Duplex with 3 Bedroom & 2 Bathroom
View all deals
Páteo Saudade Lofts
View all deals
Apt In Lisbon Oriente 57 - Parque Das Nações
View all deals
Charming & Central Apartment Lisbon
View all deals
Luxury Suites Liberdade and Lofts Liberdade
View all deals
Be Lisbon Residence Marquês
View all deals
Almaria Ex Libris Chiado
View all deals
Benfica Historial Apartments by Homing
View all deals
Spacious Apartment In Lisbon South Bay
View all deals
Exquisite Bica
View all deals
Casa Santos II
View all deals
Villa Baixa - Lisbon Luxury Apartments
View all deals
Chiado Camões - Lisbon Best Apartments
View all deals
Hello Lisbon Marques de Pombal Apartments
View all deals
Hello Lisbon Santos Design Apartments
View all deals
Apartment Fs Boutique Studios & Apartments
View all deals
Hello Lisbon Santa Apolónia
View all deals
Lisbon Downtown Correeiros 28
View all deals
Traveling To Lisbon Bairro Alto Apartments
View all deals
Studio 17 Atlantichotels
View all deals
54 Santa Catarina Boutique Aparthotel
View all deals
Alfama Vigario
View all deals
Akicity Lisboa Star
View all deals
Bliss Lisbon Apartments - Bairro Alto
View all deals
Wiigo Lisbon Alfama
View all deals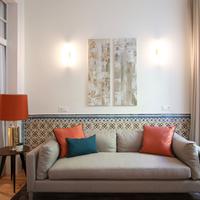 Olivier Apartments - Downtown Lisbon
View all deals
Heart Of Lisbon Bairro Alto
View all deals
Garrett 48 Apartments
View all deals
Discovery Apartment Expo
View all deals
Lisbon Five Stars Apartments Combro 77
View all deals
Panoramic Living
View all deals
Lx4u Apartments
View all deals
Hello Lisbon Santos Azulejos Apartments
View all deals
Feels Like Home - Santa Catarina Charming Studio
View all deals
Feels Like Home Saldanha Trendy Flat
View all deals
Rh Inglesinhos 2
View all deals
Olivais Capitão Apartment
View all deals
Hello Lisbon Sao Bento Valley Boutique Apartments
View all deals
Dom Dinis Studios & Suites
View all deals
Dalma Flats - Castelo
View all deals
Duplex Lisboa
View all deals
Charming Apartment & Terrace
View all deals
Alfama by Lisbon Inside Out
View all deals
Travelingtolisbon 301 - Alfama
View all deals
Santo Amaro Apartment
View all deals
Romantic Gem in City Center
View all deals
São Bento Gallery Apartment
View all deals
Carmo in Chiado Apartment
View all deals
Lisbon Country Villa
View all deals
---
When to book a vacation apartment in Lisbon
Check out the tips below to find the best deal on a Lisbon vacation rental property
| | |
| --- | --- |
| Low Season | December |
| High Season | April |
cheapest month to stay
24%
expected price decrease
most expensive time to stay
23%
expected price increase
| | |
| --- | --- |
| Highest day of week | Friday |
| Cheapest day of week | Monday |
av. price over the last two weeks
Average price (weeknight)
$139
av. price over the last two weeks
av. price over the last two weeks
Average price (weekend night)
$143
av. price over the last two weeks
---
Cheapest vacation rentals in Lisbon
Our lowest priced vacation apartments and property rentals for a cheaper way to stay in Lisbon
Lisbon South Bay Apartments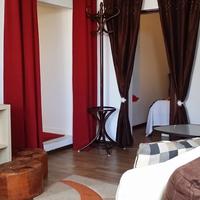 A View To The River Tejo - Ibg Home
Be Lisbon Residence Marquês
---
Lisbon vacation apartments & rental properties FAQ
How long do people typically book vacation apartments for in Lisbon?
Those choosing vacation rental apartments in Lisbon typically book for at least 4 nights.
How much does a vacation rental apartment in Lisbon cost?
A vacation rental in Lisbon will generally cost around $120 per night. This figure is taken from average apartment rental searches in Lisbon and prices will vary according to the required size, facilities, and location of the rental.
When is the best time to book a vacation rental in Lisbon?
The cheapest month to rent a vacation apartment in Lisbon is usually December. The cost of your apartment or rental property can be around 24% cheaper in December vs. the high season.
What's the best area of Lisbon to book a vacation rental in?
Alfama and Parque das Nações are classic choices for vacation rentals in Lisbon. Recently, many users have found good rental properties in Chelas/Olaias too.
---
momondo's favorite rental properties
Learn more about these user-preferred vacation homes in Lisbon, Portugal
---
People interested in Lisbon also looked at
Not set on Lisbon? Search the best deals on vacation rentals in these destinations