Car Rentals Andhra Pradesh
Find the best and most recent deals on rental cars in Andhra Pradesh
Select a rental car type, then click on the cities below to compare daily average prices per car rental company
| | | | |
| --- | --- | --- | --- |
| Most popular rental car agency in September | SS Travels | 100% more popular | 8 momondo users preferred to book a rental car from SS Travels for their trip to Tirupati in September |
| Most popular type of car to rent in September | Economy | 100% more popular | 8 users chose to rent Economy cars for their travel needs in Tirupati during September |
---
Recent Andhra Pradesh rental car deals
Check out some of the latest deals users found on momondo and find similar priced rental cars for your next trip
Chevrolet Sonic Sedan
or similar Economy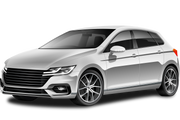 Opel Agila
or similar Mini
Select a rental agency to see available locations
---
Popular attractions in Andhra Pradesh
Hit the road in your rental car and head to any of these top tourist destinations in or around Andhra Pradesh's major cities
Indira Gandhi Stadium
Prakasm Barrage
Kanaka Durga Temple
Gandhi Park
Ross Hill Church
Roshikonda Beach
Indira Gandhi Zoological Park
INS Kurusura Submarine Museum
Rama Krishna Beach
Chandragiri Fort
Venkateshvara Temple
Gowthami Nandanam Park
Gowthami Ghat
Kambala Park
---
Andhra Pradesh rental car tips
Learn everything there is to know about renting a car in Andhra Pradesh so you can be properly prepared for your next trip
How much does it cost to rent a car in Andhra Pradesh?
It costs $56/day on average for a car rental in Andhra Pradesh. momondo users have also found prices as high as $220/day and cheaper deals from around $52/day, which is a 76% price variation. These price differences are often dependent on what city in Andhra Pradesh you rent your car in.
What is the most popular type of car to rent in Andhra Pradesh?
82% of momondo users prefer to rent Economy vehicles when visiting Andhra Pradesh. You can expect daily rental prices for this type of car to be $65 on average. Rates might be different depending on what agency you rent your car from and what city you intend to visit. Keep in mind that there are also other types of rental cars available in Andhra Pradesh if this one doesn't suit your needs.
How long do people rent a car when staying in Andhra Pradesh?
Consider renting a car in Andhra Pradesh for 1 day, which is the most popular length of time people tend to spend in the region. The average daily rental cost for 1 day is $96. Weekend and 1-week-long rentals will average a total of $179 and $699, respectively. For your more long-term car rental needs, a 1-month-long Andhra Pradesh car rental will cost $2,166 in total on average.
---
Rental cars in other regions in India
Change your mind about renting a car in Andhra Pradesh? We've picked a few other regions in India that you might like
---
Cars in other cities in Andhra Pradesh
Not finding the perfect city in Andhra Pradesh for your next road trip? Check out the rental car deals in these other cities across India
---
Rent a car elsewhere in Asia
No longer interested in traveling to Asia? Check out these other popular countries in India
Pick a destination for your car below
---
Rent a car from a nearby airport in Andhra Pradesh
---