Are there hotels available near Trondenes Church?
There are 10 hotels near Trondenes Church that have an average price of $114 per night. Hotel prices may shift based on several factors such as time of year. The peak season for this area is October and the peak season price for hotels in the area of Trondenes Church is $78/night. The low season in this area is September and hotel prices usually cost about $67/night. Hotels near Trondenes Church are typically 158% higher than the average hotel in Harstad, which is $72.
Hotels near Trondenes Church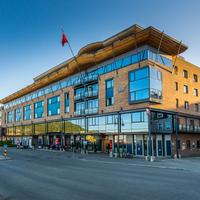 Clarion Collection Hotel Arcticus
Tjeldsundbrua Kro & Hotell
How much do hotels cost near Nordnorsk Kunstmuseum?
If you're planning a trip to Tromsø and want to stay at any of the 12 hotels in the area around Nordnorsk Kunstmuseum you should expect to pay around $97/night. This price fluctuates based on time of year. During November (peak season) you can expect to pay $133/night and if you're planning your visit in June (low season), the average price will typically be closer to $94/night. Hotels near Nordnorsk Kunstmuseum are typically 135% lower than the average hotel in Tromsø, which is $131.
Hotels near Nordnorsk Kunstmuseum
Comfort Hotel Xpress Tromso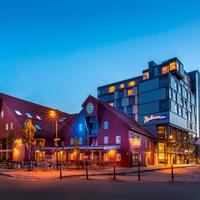 Radisson Blu Hotel, Tromso
Clarion Collection Hotel Aurora
Clarion Collection Hotel With