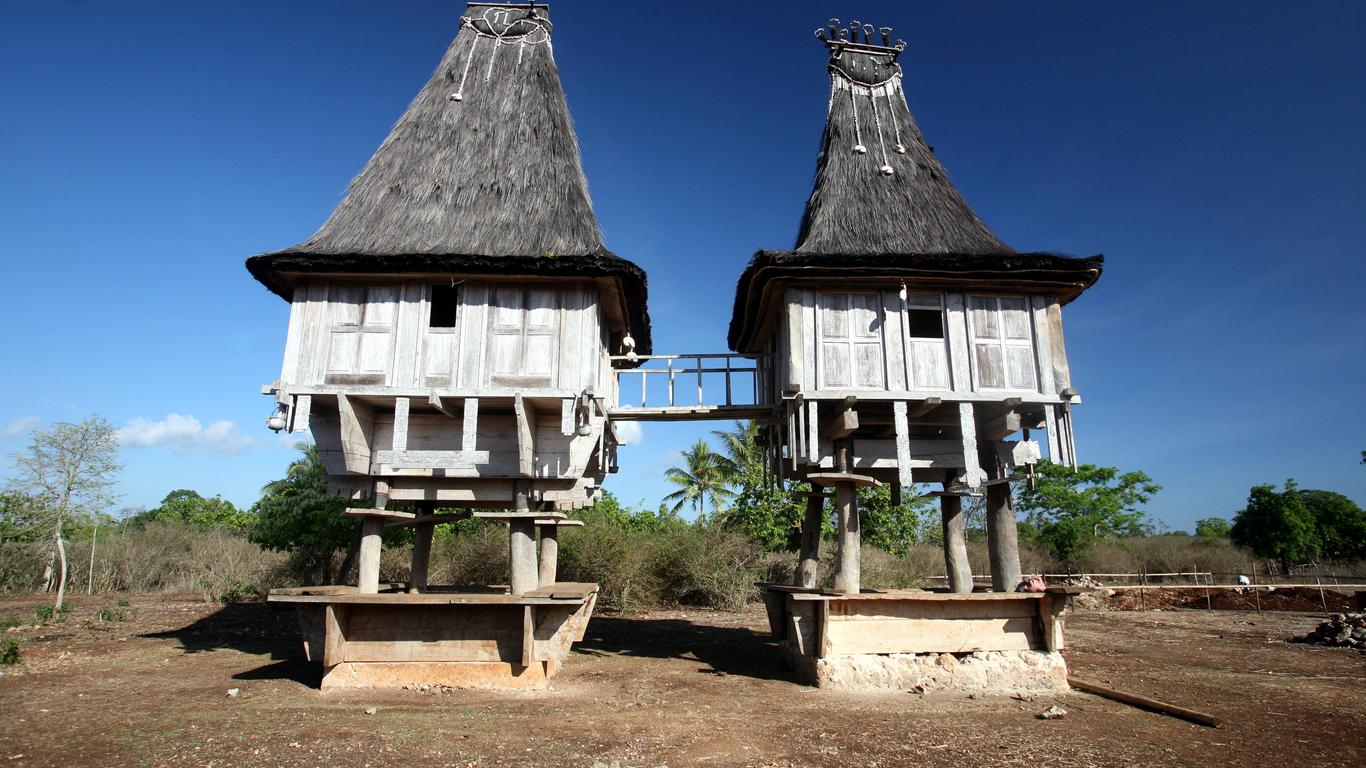 Find the perfect hotel for your stay in East Timor
---
Below are the most popular cities in East Timor to stay in, as well as some of the best hotels in each area
---
Check out the information below to find the best deal on a hotel room in East Timor
Cheapest day of week

Tuesday
is the cheapest day of the week to book

Highest day of week

Monday
is the most expensive day of the week to book
$20
is the average per night cost for a hotel on this day
$97
is the average per night cost for a hotel on this day
---
Get a quick overview on price and accommodation trends for your visit in East Timor
---
Read these important travel tips before booking a hotel in East Timor
What cities in East Timor are best to stay in?

East Timor is one of the popular travel destinations in Southeast Asia. The country comprises the eastern part of Timor Island and a few other neighboring islands such as Oecusse, Atauro, and Jaco. One of the main concerns you might have while traveling is finding hotels in East Timor. There are various hotels distributed in cities such as Dili and Baucau. Dili is the capital of East Timor and serves as the country's main port and business center. Here, you will find hotels in East Timor with excellent accommodation services, such as the Hotel Timor. Public transport is not that advanced in East Timor, and renting a car would be the best option to move around. Traffic regulations are foreigner-friendly, so visitors can easily drive themselves around. The streets are also clean and secure, allowing people to walk from one destination to another.
What are the best things to do in East Timor?

Several attraction sites distributed throughout the country make East Timor a desirable travel destination. One of the most popular attractions is Jaco Island. This uninhabited island offers a serene environment for unwinding. You can take therapeutic walks along the vast golden sand beaches and enjoy breathtaking views of the surrounding clear blue water. Jaco Island is open throughout the year and the island is popular during summer when tourists from around the world travel in for holidays. Unless it is a guided tour, being on the island is free and you will only incur transport expenses from the main island to Jaco Island. Cristo Rei in Dili is another spectacular site to visit. This is a 27-meter-tall statue of Jesus given to East Timor by the Indonesian government. While here, you can go souvenir shopping at Tais Market. This local market is regarded as the source of Tais, an East Timor traditional cloth. Cristo Rei is open to visitors throughout the year, however, visitors are only allowed in during the day. A small entry fee is charged when visiting the site and guided and private tours attract additional expenses. Staying in East Timor hotels such as the Gama Apartments makes it easy to visit attraction sites.
What cities in East Timor have the best nightlife?

To explore East Timor nightlife to the fullest, you should stay in Dili. Being the main town in the country, Dili has many restaurants and night entertainment centers for people with varied tastes. Here you can enjoy all-night parties in nightclubs while staying in one of the cheap hotels in East Timor, like Timor Lodge. Restaurants in Dili offer a variety of meals for visitors from different parts of the world. Therefore, you can go dining as part of your nightlife plans. Nha Casa Restaurant in Dili offers great locally prepared meals for locals and visitors. Local meals you can find in this restaurant include taro, a popular root vegetable. If you visit East Timor between April and May, you can dress up and join the locals for Carnival De Timor. This annual carnival brings together locals and visitors dressed in traditional clothes to compete for prices. Staying in conveniently located hotels such as the Discovery Inn allows easy exploration of the country's nightlife.
What cities in East Timor have the most history and art?

If you plan to learn the history and art of East Timor, Dili is the city you should visit. The Archives & Museum of East Timor Resistance is a significant historical site in Dili. This establishment contains a variety of artifacts depicting the fight for independence in East Timor. The museum also displays works of art by local artists that convey important messages about society. This museum is open throughout the year, but you might only be allowed in during the day. A small entry fee is charged for visitors going in. When booking hotels in East Timor, you should do it before traveling during peak seasons. You can find cheap hotels in East Timor such as Lauhata Beach Escape that is usually fully booked for most of the year.
When is the least expensive time to stay in East Timor?

The least expensive month to stay at a hotel in East Timor is November. On average, it only costs $8 per night in the month of November. Conversely, the most expensive month to visit East Timor is July.
Where do most people stay in East Timor?

While the country has many desirable locations to visit, the most popular city in East Timor to travel to is Dili.
Which city in East Timor has the least expensive hotel rooms?

At just $18 per night, Dili has hotel room rates that are 14% less than other cities in East Timor.
How many operators does momondo search for hotels in East Timor?

As of September 2023, there are 48 operators available to choose from for hotels in East Timor.
When did momondo last update prices for hotels in East Timor?

Prices for hotels in East Timor are refreshed on a daily basis.
---
Learn more about these user-preferred hotels in East Timor
---
Find great hotel deals in these popular East Timor cities
---
Check out hotel prices for these other countries that are also in Asia
Explore recommended destinations other users love to stay at year-round
---
Why should I book accomodation in East Timor through momondo?

Booking accommodation or a hotels in East Timor is made easy with momondo. We are free to use and there are no hidden costs or fees. momondo compares hundreds of websites and gives you all your East Timor hotels and accommodation options in one place.
How does momondo help me find a great place to stay in East Timor?

You can find a great place to stay in East Timor by using our filters once you have used the search form above. The filters momondo offer include simple options such as star rating, location and price; but also go much further and allow you to select accommodation based on style, amenities such as free breakfast and internet as well as enhanced health and safety options.
---