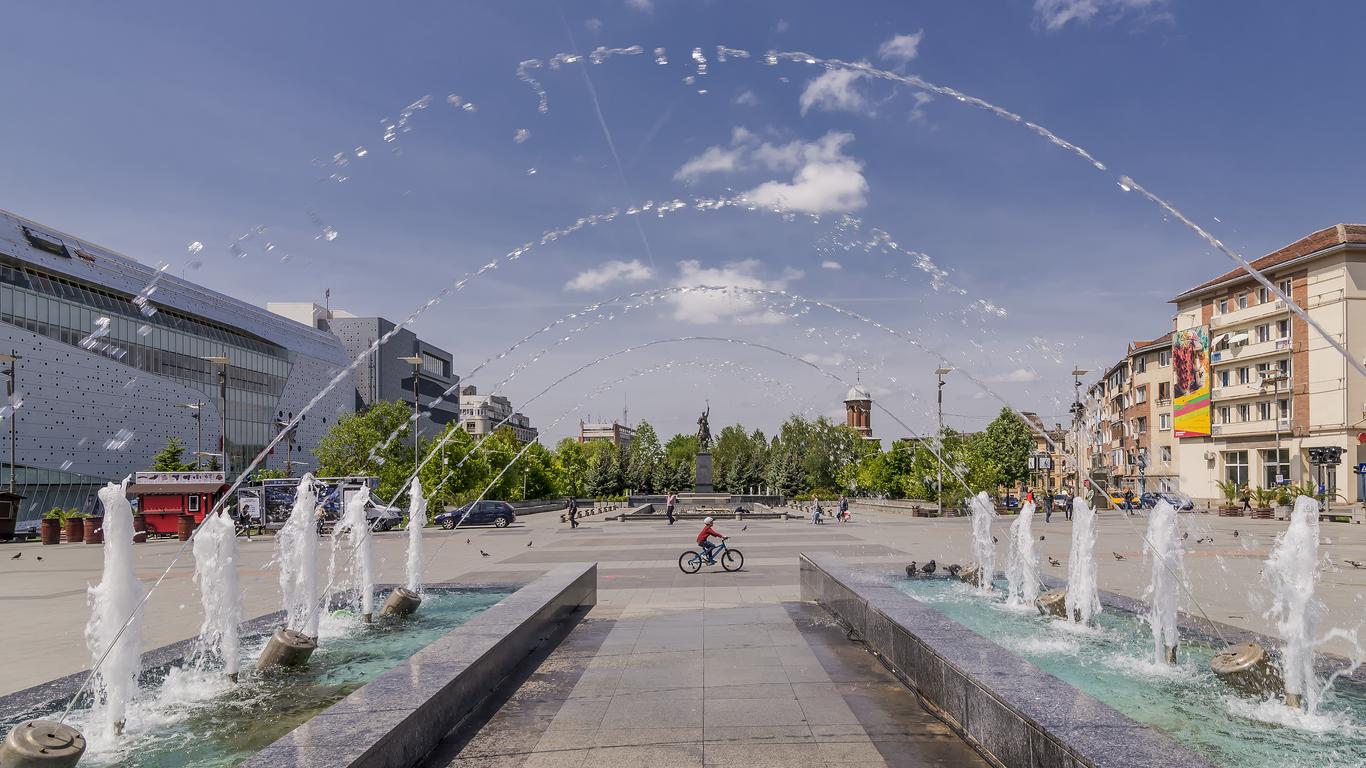 Below are the most popular cities in Dolj to stay in, as well as some of the best hotels in each area
---
Check out the information below to find the best deal on a hotel room in Dolj
Cheapest day of week

Tuesday
is the cheapest day of the week to book

Highest day of week

Wednesday
is the most expensive day of the week to book
$36
is the average per night cost for a hotel on this day
$120
is the average per night cost for a hotel on this day
---
Use the information below to find quality Dolj hotel rooms for low prices
Best prices found by momondo users in the past 24 hours.
---
These hotels and hostels usually make for a cheap way to stay in Dolj
---
These Dolj hotels have the best prices for their ratings
---
Get a quick overview on price and accommodation trends for your visit in Dolj
---
Read these important travel tips before booking a hotel in Dolj
How many operators does momondo search for hotels in Dolj?

As of November 2023, there are 318 operators available to choose from for hotels in Dolj.
When did momondo last update prices for hotels in Dolj?

Prices for hotels in Dolj were last updated today.
---
Learn more about these user-preferred hotels in Dolj
---
Why should I book accomodation in Dolj through momondo?

Booking accommodation or a hotels in Dolj is made easy with momondo. We are free to use and there are no hidden costs or fees. momondo compares hundreds of websites and gives you all your Dolj hotels and accommodation options in one place.
How does momondo help me find a great place to stay in Dolj?

momondo finds you a great place to stay in Dolj by enabling you to filter and refine your search. You can filter by price, location, amenities, review score and so much more.
---