Car Rentals East Java
Find the best and most recent deals on rental cars in East Java
Select a rental car type, then click on the cities below to compare daily average prices per car rental company
| | | | |
| --- | --- | --- | --- |
| Most popular rental car agency in September | Avis | 66% more popular | 40 momondo users preferred to book a rental car from Avis for their trip to Surabaya in September |
| Most popular type of car to rent in September | Passenger van | 43% more popular | 26 users chose to rent Passenger van cars for their travel needs in Surabaya during September |
---
Recent East Java rental car deals
Check out some of the latest deals users found on momondo and find similar priced rental cars for your next trip
Kia Sedona
or similar Minivan
Surabaya
TRAC Astra at 99, Jl. Wonorejo Timur 99
Find similar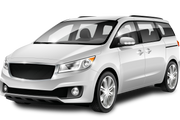 ---
Popular attractions in East Java
Hit the road in your rental car and head to any of these top tourist destinations in or around East Java's major cities
Surabaya Town Square
Al Akbar Mosque
Red Bridge
House of Sampoerna
Surabaya Grand Mosque
Kanjuruhan Stadium
Mount Bromo
Alas Purwo National Park
Baluran National Park
Ijen Crater
---
East Java rental car tips
Learn everything there is to know about renting a car in East Java so you can be properly prepared for your next trip
How much does it cost to rent a car in East Java?
You can expect to spend around $59 per day on average on a rental car in East Java. Depending on what city you plan to visit, cheaper daily rental prices can be around $53 per day or as high as $183 per day, which is a 71% difference.
What is the most popular type of car to rent in East Java?
Passenger van or similar cars are the most popular type of car to rent in East Java, with 43% of our users choosing this type over other options. Renting Passenger van cars in East Java costs, on average, $60/day. Keep in mind that prices may fluctuate based on when you visit, what city you stay in, and what agency you rent from.
How long do people rent a car when staying in East Java?
The most popular number of days to rent a car in East Java is 7 days, at an average daily price of $65. Only need a rental car for a weekend? Average weekend prices are $155 total. For your week-long East Java road-trip you can find prices averaging $457 altogether or for a whole month, costs can be in the region of $1,425.
---
Rental cars in other regions in Indonesia
Change your mind about renting a car in East Java? We've picked a few other regions in Indonesia that you might like
---
Cars in other cities in East Java
Not finding the perfect city in East Java for your next road trip? Check out the rental car deals in these other cities across Indonesia
---
Rent a car elsewhere in Asia
No longer interested in traveling to Asia? Check out these other popular countries in Indonesia
Pick a destination for your car below
---
Rent a car from a nearby airport in East Java
---
Get the latest East Java flight insights
Find the best time to travel, cheapest fares and most popular airlines.
Find flights to East Java
Start planning your trip today
Get an overview of the top hotels in the most popular neighborhoods of East Java
Find hotels in East Java