What should I expect to pay for a hotel room near Royal Tombs?
12 hotels are available near Royal Tombs in Nuku'alofa. The average price near Royal Tombs is $76/night, but prices can vary based on time of year along with other factors. The peak season (October), when Royal Tombs is most popular, has an average price of $74/night whereas the low season (February) generally costs $248/night on average. Hotels near Royal Tombs are typically 150% lower than the average hotel in Nuku'alofa, which is $114.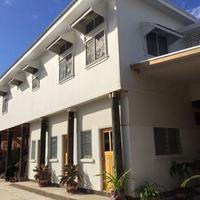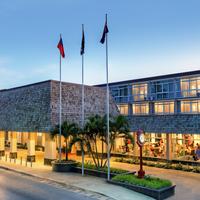 Tanoa International Dateline Hotel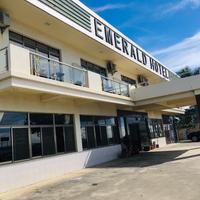 Are there hotels available near Flea Market?
The average price of the 12 hotels near Flea Market is $72 per night. Since Flea Market is more popular during certain months of the year than others, the prices may vary depending on when you plan your trip. In a typical year, Flea Market is most popular during October and least popular during February. These are known as peak seasons and low seasons. The nightly rate for hotels near Flea Market during peak seasons is $74 and in low seasons is $248. Hotels near Flea Market are typically 159% lower than the average hotel in Nuku'alofa, which is $114.
Green Lodge Holiday Homes