How much do hotels cost near BELANTIS - AbenteuerReich?
There are 12 hotels near BELANTIS - AbenteuerReich that have an average price of $107 per night. Hotel prices may shift based on several factors such as time of year. The peak season for this area is October and the peak season price for hotels in the area of BELANTIS - AbenteuerReich is $98/night. The low season in this area is August and hotel prices usually cost about $97/night. Hotels near BELANTIS - AbenteuerReich are typically 130% higher than the average hotel in Leipzig, which is $83.
Hotels near BELANTIS - AbenteuerReich
Apartment zwischen Belantis und Cospudener See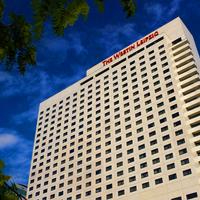 Schöne, gemütliche Wohnung
Cottage Bush In The Southwest Of Leipzig / Neuseenland / Family Friendly
Holiday Apartment Leipzig For 2 Persons - Holiday Apartment In A Two Family House
Apartment for 2 people in Leipzig-West, near Lake Cospuden.
Holiday apartment with tower
Are there hotels available near Dresdner Frauenkirche?
If you're planning a trip to Dresden and want to stay at any of the 12 hotels in the area around Dresdner Frauenkirche you should expect to pay around $83/night. This price fluctuates based on time of year. During October (peak season) you can expect to pay $101/night and if you're planning your visit in March (low season), the average price will typically be closer to $364/night. Hotels near Dresdner Frauenkirche are typically 155% lower than the average hotel in Dresden, which is $129.
Hotels near Dresdner Frauenkirche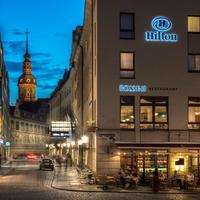 Hotel Taschenbergpalais Kempinski Dresden
NH Collection Dresden Altmarkt
Suitess - An Der Frauenkirche
Hyperion Hotel Dresden Am Schloss
Holiday Inn Dresden - AM Zwinger
Maritim Hotel & Internationales Congress Center Dresden