Are there hotels available near Povoacao Beach?
If you're planning a trip to Povoação and want to stay at any of the 12 hotels in the area around Povoacao Beach you should expect to pay around $79/night. This price fluctuates based on time of year. During September (peak season) you can expect to pay $300/night and if you're planning your visit in October (low season), the average price will typically be closer to $204/night. Hotels near Povoacao Beach are typically 321% lower than the average hotel in Povoação, which is $252.
Hotels near Povoacao Beach
Terra Nostra Garden Hotel
Furnas Boutique Hotel Thermal & Spa
Apartment With one Bedroom in Furnas, With Wonderful Mountain View, Ba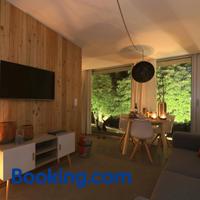 World's Nests Furnas Pods
World's Nests Furnas Pods Village - Bico de Lacre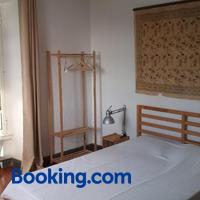 Casa da Lomba do Cavaleiro
What should I expect to pay for a hotel room near Whaling Museum?
The average price of the 12 hotels near Whaling Museum is $60 per night. Since Whaling Museum is more popular during certain months of the year than others, the prices may vary depending on when you plan your trip. In a typical year, Whaling Museum is most popular during October and least popular during August. These are known as peak seasons and low seasons. The nightly rate for hotels near Whaling Museum during peak seasons is $127 and in low seasons is $72. Hotels near Whaling Museum are typically 127% lower than the average hotel in Horta, which is $77.
Hotels near Whaling Museum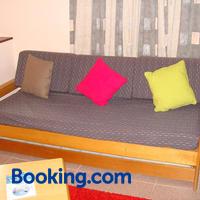 Monte da Guia Alojamento Local
Apartamentos Turisticos Verdemar