Car Rentals Tatarstan
Find the best and most recent deals on rental cars in Tatarstan
Select a rental car type, then click on the cities below to compare daily average prices per car rental company
| | | | |
| --- | --- | --- | --- |
| Most popular rental car agency in September | Avis | 38% more popular | 15 momondo users preferred to book a rental car from Avis for their trip to Kazan in September |
| Most popular type of car to rent in September | Economy | 48% more popular | 19 users chose to rent Economy cars for their travel needs in Kazan during September |
---
Recent Tatarstan rental car deals
Check out some of the latest deals users found on momondo and find similar priced rental cars for your next trip
Chevrolet Sonic Sedan
or similar Economy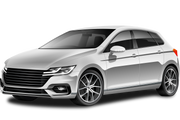 Chevrolet Equinox
or similar Compact SUV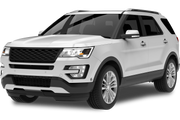 Dodge Durango
or similar Passenger van
---
Popular attractions in Tatarstan
Hit the road in your rental car and head to any of these top tourist destinations in or around Tatarstan's major cities
Kazan Kremlin
Galiaskar Kamal Theater
Millenium Square
St. Peter and Paul Cathedral
Tatar State Academic Opera and Ballet Theatre
Dolphinarium Naberezhnye Chelny
Naberezhnye Chelny History Museum
Musy Dzhalilya Park
---
Tatarstan rental car tips
Learn everything there is to know about renting a car in Tatarstan so you can be properly prepared for your next trip
How much does it cost to rent a car in Tatarstan?
In the past week, our users have found Tatarstan car rental prices for as low as about $26/day and as high as $102/day, which is a 74% price difference. Keep in mind that the average price to rent a car in Tatarstan is $36/day, which can change depending on what type of car you rent and what agency you rent it from.
What is the cheapest rental car company in Tatarstan?
The cheapest rental car companies in Tatarstan are Rentmotors, Budget, and Avis. In the past 72 hours, momondo users have found rental prices starting as low as $26/day from Rentmotors, $28/day from Budget, and $36/day from Avis.
What is the most popular type of car to rent in Tatarstan?
48% of momondo users prefer to rent Economy vehicles when visiting Tatarstan. You can expect daily rental prices for this type of car to be $34 on average. Rates might be different depending on what agency you rent your car from and what city you intend to visit. Keep in mind that there are also other types of rental cars available in Tatarstan if this one doesn't suit your needs.
How long do people rent a car when staying in Tatarstan?
Most people tend to rent a car in Tatarstan for 7 days which costs, on average, $44 per day. If you plan on renting a car for one week, then you can expect to pay around $311 total. For a quick weekend rental, the total cost tends to average $123. $719 is the average cost of a month-long Tatarstan road trip car rental.
---
Rental cars in other regions in Russia
Change your mind about renting a car in Tatarstan? We've picked a few other regions in Russia that you might like
---
Cars in other cities in Tatarstan
Not finding the perfect city in Tatarstan for your next road trip? Check out the rental car deals in these other cities across Russia
---
Rent a car elsewhere in Europe
No longer interested in traveling to Europe? Check out these other popular countries in Russia
Pick a destination for your car below
---
Rent a car from a nearby airport in Tatarstan
---
Get the latest Tatarstan flight insights
Find the best time to travel, cheapest fares and most popular airlines.
Find flights to Tatarstan
Start planning your trip today
Get an overview of the top hotels in the most popular neighborhoods of Tatarstan
Find hotels in Tatarstan